>ENTER FINAL DOOR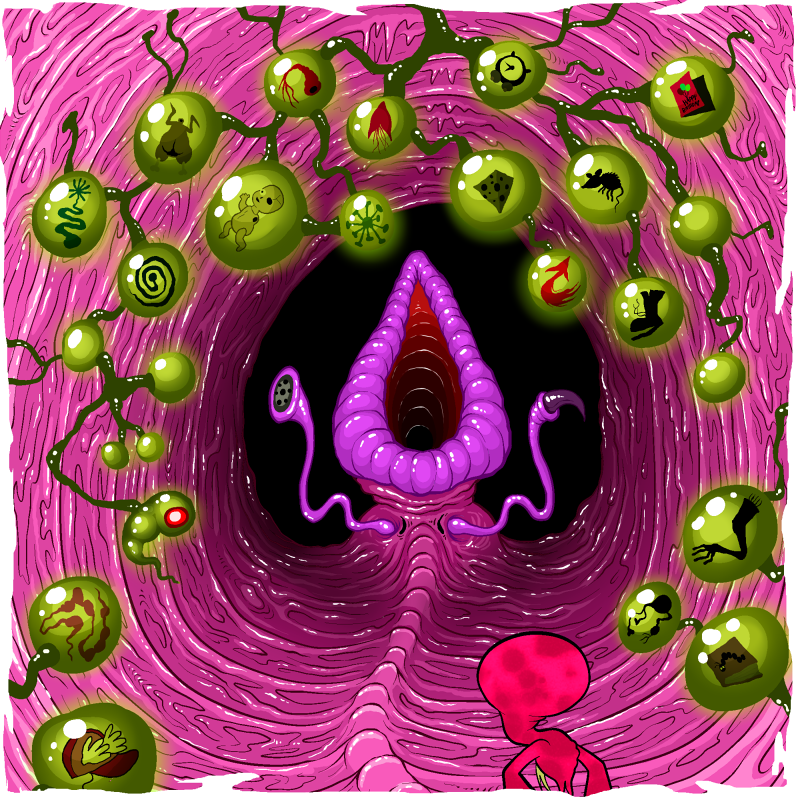 WOA!! WOAWWOAWOA!! IS SUCH MANY THING IN A!!??

THE A:

GREETINGS PROTOID. I AM WASTE BANK TERMINAL ZZZ-Z-33-Z, AND THIS IS MY COUNTERPART BUBBLE MERCHANT V2X-UMMBULE.



BUBBUMBS:

HOWDY.



ZZZZ ZZZZS:

IF YOU HAVE CONSUMED RECENTLY AND NOT YET OPENED A PERSONAL WASTE CHANNEL, PLEASE INTERFACE WITH MY RECEPTACLE.



BUBBUMBS:

FIRST-TIME DEPOSITORS RECEIVE HALF OFF THEIR FIRST PURCHASE.

WE PRESENTLY POSSESS FLUMPHTEEN INDIVIDUAL GOODS. 45% NATIVE ORIGIN. 33% OF KNOWN FUNCTIONALITY.