>TALK TO THAT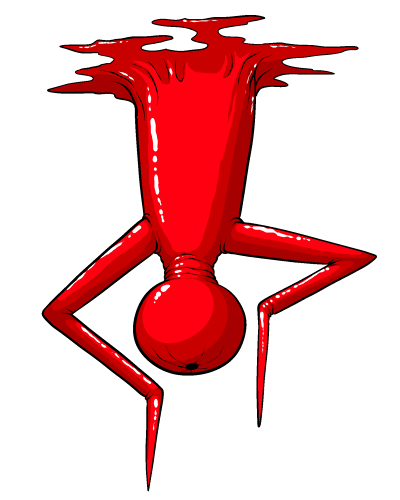 >Ask it who it is

U:

ERRRRRK ERRRRRRK FLLLLLP!!!



A???:

Oh, you can call me Redhanger ECCV8-B11D3-NOPT-0TRZ-McVorvel-03, or just Redhanger ECCV8-B11D3-NOPT-0TRZ-McVorvel for short.


>Ask it where the holes go

U:

SHHLRRRGGGHGHGHGHGHGHGHGGGUK!



LONGUST NEM:

Oh, you know. Breach rot. Some things go that way, some things go the other way.

Some things go all the ways. Hacks.


>Ask what's in the middle hole

U:

HOOAGH AGH AGHLAPH.



LONGUST NEM:

Smells like the abyss if you ask me, or at least one of its root channels.


>Ask where this hall goes.

U:

GREKKFLEBEBB SHLRRK FFFFSSHHT?



LONGUST NEM:

Keep going and you'll come to a disposal polyp, a rather lovely cyst blooming, and a Configuration Lab; that's where they test out new biomorphic subnodes, like yours truly or that thing in your head.



INFOID:

IDENTITY CORRECTION: "THING" IS CORRECTLY IDENTIFIED AS INFOID LARVUS.



LONGUST NEM:

Yeah, yeah.


>Ask where we are exactly

U:

AAAUUUGGGHHAGGHSHAHHAGHWHH



LONGUST NEM:

You're in Cryptweb #Flongrop-orthot. Temporary channels of void in the flesh for the easy transportation of subconcepts.

At least...they were supposed to be temporary. Certainly weren't supposed to keep growing, that's for sure. Who knows what those chowderheads are doing anymore.


>Ask about the Parliament

U:

OBLOBP SSHHHHHGGGGGGRRRRLLLGGG.



LONGUST NEM:

Heh, yeah, them. Don't blame me; I NEVER vote.