>TALK 2 A BAGG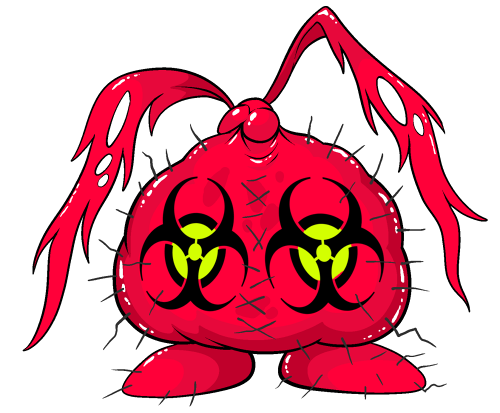 >That was a nice spin attack

U:

UGHUGH HURPURBLEP




IT A BEG:

Huh? Oh! Thanks, I've been working on it.



>Ask her name

U:

NYEMMM?




IT A BEG:

Oh, you can call me Molly junior. Not to be confused with my older sister, Molly junior, or my younger sister, Molly junior, or my other older sister, Molly junior, or-



>Ask her what's up

U:

ATSAAAAAGH???




IT MOLLEY JONIER:

Uhh...the usual, I guess. Patrolling the wards, looking for chumps who ain't where they're supposed to be, exploding on them, that sort of thing.



>Ask about her parents

U:

SHPLEPEPP EGHWEF EEEEEEB EECH




IT MOLLEY JONIER:

Oh, er...well, mom's alright, always pretty busy but she lets us explode at whatever chumps we think could use a good exploding-at.

The old man though...we've never really seen eye-to-emblem. We all kinda just tune him out until he gets tired.

At least he's been getting a lot quieter lately.



>Ask if she knows anything about the parliament

U:

PLABLABBBGAFAMBAGHLLEERR?




IT MOLLEY JONIER:

The what???



>Ask about the wooden maze

U:

AWEDWEMMMM MORP




IT MOLLEY JONIER:

Huh...now that you mention it, rooms have been getting pretty long lately. I don't think they're supposed to be so long. Not that I care, mind you. More #$%# to blow up at!



>Ask about things like you

U:

SHWOBB GEBPLEDGERM UF?




IT MOLLEY JONIER:

Oh yeah, lotsa ya wander through here. You're practically coming outta the walls! Great for exploding on. Juicy. You sure you don't wanna see? You seem to grow right back and start all over, like the green #$#@ and whiny.



>Ask about doctors

U:

UZZUH DORKDORK?




IT MOLLEY JONIER:

Ha, "doctors." Buncha chumps if you ask me.

Let's see...there's the little guy with the glasses who never shuts up...looks like a $*#&in weiner but I'd steer clear of him if I were you, pretty sure you're categorized as a "malady." I saw what he did to this glebrax that oozed in from the seething once...nice work. Messy work. Almost wanted to respect the guy.

Watch out for needle-head, too. What's even up with that? ONE big needle? What a hack. He's been pretty quiet since the big lockdown, working on something, no idea. It's probably stupid.

Veiny in the surgery ward's been even busier, keeps hacking away at some...thing...I dunno...nobody's really seen her around. Fine by me, she's kind of a $&*#& anyway. Doesn't like us "making a mess" in her ward.

There's some other doctors...the jerk with the teeth...the bug twerp...beaky geek...

I think there was one more, but the memory is...blurry? Probably a big, giant tool so whatever.



>Ask about a mean blue mans

U:

SHWEB BLUMFFF AMNSANANTFFFF?




IT MOLLEY JONIER:

Heheh, the little whiny thing? You shoulda seen his face when I hid down in the toilet!

If you really wanna mess with him...duck into a nice hole in the wall. He seems to forget anything that leaves Hospital grounds unless he's the one who put it there. He'll go right back to whatever dumb business he was up to until you pop out again, then BOOM!!!



>Ask about the good green lady

U:

GREGH WEMBLEPTCH HUGUG?




IT MOLLEY JONIER:

Ugh, that grey-zone &!#$?? If she'd keep her ass in her clotdamn room and let the doctors pick her brain or her lungs or whatever else they need to butcher til she stops repersisting so hard while being sick, maybe we wouldn't have to keep exploding at her. No idea where she got off to now, but I got her pretty good that last time.



>Ask if she can not do that

U:

EDJWEDJEKKLEPEPEK???




IT MOLLEY JONIER:

Ehhhh, sorry, I was kinda literally born for this. Nothing personal, of course. It's not like exploding's some kind of permanent inconvenience, yeah? Just the quickest way to get 'em back in their rooms.

The most fun, too. Heh.



>Ask if we're friends

U:

IZWEGG FRRRGGGTCH??




IT MOLLEY JONIER:

Well, sure, but I'm not being much of a friend if I still haven't exploded you.



>Maybe later?

U:

SHWABBBLEDEDDEK




IT MOLLEY JONIER:

Aw, alright. Maybe I'll getcha next time.