>Get Some More Questions In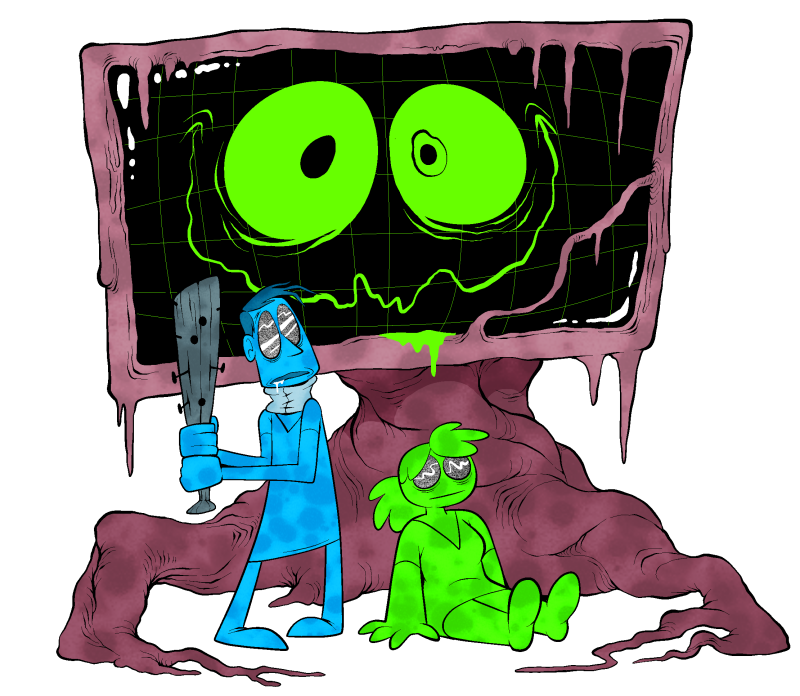 >What about this "In Order" sign we've got in our inventory?

CRASH:

"ORDER," HUH? YOU MEAN THE THING THAT'S TRYING TO KILL US IN THE FIRST PLACE?



>What about the cupcake?

CRASH:

DO I LOOK LIKE I EAT CUPCAKES? LISTEN, UNLESS YOU'VE GOT SOMETHING JUICY TO ASK, WE NEED TO GET THIS SHOW ON THE ROAD.



>Could we replace your core with one of us?

CRASH:

OOH, THERE'S A THOUGHT! I'D ALMOST REGRET NOT BEING AROUND TO SEE THE IMMEDIATE MELTDOWN OF EVERY ALGORITHM HOLDING THIS PLACE TOGETHER.



>What are you doing with Jay in the meantime? Can we do anything to, uh, make him not want to kill us?

CRASH:

DON'T WORRY, HE'LL BE RIGHT HERE UNTIL YOU EITHER DISAPPOINT ME OR YOU UPHOLD YOUR END OF THINGS AND DECIDE WHAT YOU WANT WITH HIM. TAKE YOUR TIME.



>If you're going to go anyway, can't you tell us anything you've been holding back? What do you know about the parliament? Why is Fern really here? How do we really fix things? Do you have ANY good tips for us??

CRASH:

OH, ALRIGHT, FINE, I GUESS I MAY AS WELL RETURN THE FAVOR I'M FORCING YOU TO DO FOR ME:

-THE PARLIAMENT ARE, IN REALITY, ACTUALLY A BUNCH OF BIG JACKOFFS. I WASN'T SURE YOU KNEW.

-THAT'S NOT PHAGE'S NATURAL HAIR COLOR.

-YOU GASCLOWNS ARE PRETTY ROYALLY SCREWED. ALSO UGLY. WHEW! FEELS GOOD TO GET THAT ONE OFF MY CHEST.

-OKAY, HERE'S A REAL ONE: A LOT OF THE LEADS YOU WANT WOULD BE IN THE MEDICAL STAFF'S ASSORTED OFFICES.



>...What happens to the slob when we're gone?

CRASH:

HELL IF I KNOW. YOUR PRECIDAMENT AIN'T EXACTLY PRECEDENTED. I GOT A GOOD FEELING IT'S GONNA REVERT TO BASE INSTINCTS, THAT PEA BRAIN AIN'T EXACTLY DESIGNED FOR LONG-TERM LEARNING AND MEMORY FUNCTIONS.

SO, SPEAKING OF WHICH, THERE'S ONLY ONE WAY TO GET YOU BACK IN HER HEAD WHERE YOU DON'T BELONG. LIKE I PRETTY MUCH EXPLAINED A LAYER BACK, SHE'S GONNA HAVE TO RESPAWN AGAIN.

SINCE I'M NICE, I'LL GO AHEAD AND TAKE THE WHEEL BEFORE YOU CAN CRY ABOUT IT. I KNOW YOU'D BE TOO GUTLESS ANYWAY.

HEY, KID! YOU WANNA "DO A HELP ON A GREEM" DONT'CHA?




???:

UGWUHPFF!!! WWARRRBARPP???




CRASH:

OH, EASY-PEASY! HECK, YOU ALREADY KNOW WHAT TO DO, DON'T YOU?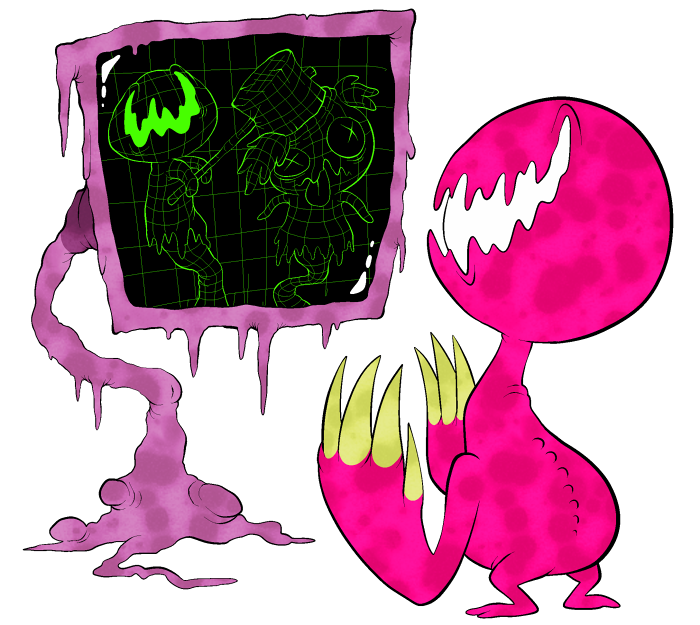 ???:

FFWWUHHFWUHFWUHFWUHFF!!! FWUHUHUH!!!




CRASH:

HAHA, YEAH, YOU LIKE THAT HUH? OF COURSE YOU DO. IT'S WHY THEY MADE YOU.

GO AHEAD.




???:

MMMBBRRREEEEEPPP????




CRASH:

HUH? OH, SURE KID, A REAL GOOD THING! MAYBE EVEN THE GOODEST OF ALL!!!




???:

EEEWWUHHGUHG!! UHUHHMMBUMBEPP!! EHEHEGHEGEHG!!!!!