>Talk to Crash.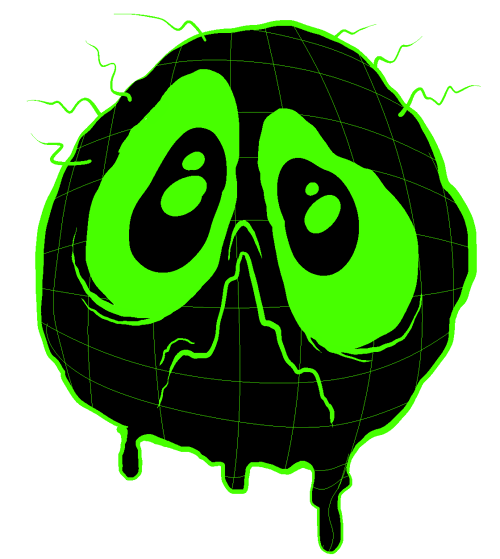 FERN:

Hm. Funny. I wake up here again and I find you. What do you want, Crash?




CRASH:

*cOugh.exe* l-LISTeN, FERNY, FERNYPIE, FRIEND-O, Y-yOU GOTTA *run//WHEEZE* BAIL ME OUT HERE, OL CRASH IS *sniffle* INFECTED.




FERN:

Because you've been such a big help to me so far, right?




CRASH:

HEY, TOOTS, FOR YOUR INFORMATION I HAVE. JUST BECAUSE I'M PRECOCIOUS ABOUT IT AIN'T MEAN I HAVEN'T COVERED YOUR KEISTER.




FERN:

Sigh, okay, that's technically true I guess, from what I know, mind you, but isn't everybody around here sick? Why is this my problem? Why is everyone's problem my problem lately? I just DIED. You know anything about that?




CRASH:

YEAH, ACTUALLY, I DO. JAYMAN'S BEEN RESPAWNING FAST. HIS LAST CORPSE BARELY COOLED OFF BEFORE HE GOT THE DROP ON YA, AND LEMME TELL YA, IF IT WEREN'T FOR SOME QUICK THINKING ON MY PART, YOU'D BE ROTTING IN ONE OF HIS LITTLE FERRET-HOLES AS WE SPEAK. I'M SURE YOUR HEADBUGS SAW IT HAPPEN AND I'M SUUUUURE I CAN TRUST THAT THEY'RE GONNA VOUCH FOR ME.




FERN:

Alright, alright, fine...what's wrong with you, and what makes you think I'm the one who can help?




CRASH:

ALRIGHT, HERE'S THE DEAL: WHATEVER YOU'VE GOT, WHATEVER YOUR LITTLE MEATNUGGET'S PROBABLY ALSO GOT, IT'S SOMEHOW FOUND ITS WAY INTO MY OWN CONCEPTUAL CORE.

I REALIZE YOU'VE ONLY GOT SOME DIMLY ELECTRICAL GOO TO COGNITATE WITH, BUT I'M SURE YOU CAN GRASP THAT AN ENTITY SUCH AS YOURS TRULY SHOULDN'T BE SUBJECT TO BIOCONTAMINATION FROM SUCH AS YOUR OWN STICKY SELF. YOU AND JAY-JAY JUST GAVE A DIGITAL EXISTOID A F#..//ING FLU, AND IN CASE YOU HAVEN'T NOTICED, THE LOCAL CIRCUS ACT AIN'T ALL THAT DEPENDABLE AS OF LATE.




FERN:

Okay, I'll concede that something weird and alarming to you is probably a big deal, but, again, I've kinda got my own problems, you know.




CRASH:

YEAH, I'LL SAY YOU DO.

AND ONE OF THOSE PROBLEMS IS THAT I'M ONE OF THE LAST THINGS STRINGING THIS PLACE TOGETHER WITH ANY SEMBLANCE OF ORDER, AND IF I GO DOWN, A LOT OF SENSITIVE SYSTEMS ARE GONNA GO ON THE FRITZ.

QUITE POSSIBLY THE SAME SYSTEMS THAT KEEP YOUR SKINFART'S BLOOD PUMPING THE RIGHT DIRECTION.




FERN:

...Crash, if you're bringing my son into this just to jerk me around......




CRASH:

FERN, I HAVE NEVER, AND WOULD NEVER, UTTER THESE WORDS UNDER ANY OTHER CALCULABLE CONTEXT HYPOTHETICAL OR HYPERTHETICAL IN THE INFINITY OF OMNIXISTENCE, BUT THIS IS NOT A LAUGHING MATTER.




FERN:

...FINE, fine, cut the hyperbole, what am I supposed to do? I'm no more a techie than I am a doctor. I only went for chemistry becau-




CRASH:

UGH, I DIDN'T ASK FOR A LIFE STORY I MATHEMATICALLY PREDICTED BY THE TIME YOU SPAT YOUR FIRST LUNGSOUNDS AT ME, DID I?

I'VE RUN THROUGH EVERY POSSIBLE SIMULATION, AND TRUST ME, I DON'T LIKE THIS ANY MORE THAN YOU DO, BUT YOU'RE STATISTICALLY THE ABSOLUTE LEAST LIKELY TO SCREW THIS UP OUT OF ANYTHING ELSE SQUELCHING AROUND THIS DUMP. YOU THINK A GENIUS LIKE MYSELF WOULD WANT YOUR GREASY BEASTMITTENS FONDLING MY DELICATE GUTS IF I HAD ANY BETTER ALTERNATIVE?

YOU'VE GOT THAT IDENTIFICATION CARD AND A PERCEPTION IRONICALLY LIMITED ENOUGH TO BE MORE FOCUSED THAN THE UPPER-LEVEL MEDICAL STAFF. YOU JUST NEED TO MOSEY ON UP TO TORI'S OFFICE, STAMP A FEW MEASLY LITTLE PAPERS FOR ME, AND LET THE SCISSORS DO MOST OF THE WORK FOR YOU.

OH, AND UH, REPLACE MY CORE.




FERN:

Do what now?




CRASH:

YEAH, YOU GOTTA GET THEM TO UNPLUG MY CORE AND POP SOMEBODY ELSE'S IN. ANYBODY. DON'T MATTER TO ME. SOMEONE ELSE JUST HAS TO TAKE OVER AS THE COMPUTER SYSTEM WHILE I, UH, RECOVER, AND THEY DEFINITELY WON'T INHERIT ANY DEBILITATING, INFECTIOUS ILLNESS. HECK, BY MY CALCULATIONS, THERE'S PROBABLY ALL SORTS OF LOSERS LINED UP FOR A TASTE OF MY JOB.

SEE, I JUST NEED TO BOW OUT TO SOME OTHER ZONE AND RECONSTRUCT MYSELF WHILE THE HOSPITAL SORTS ITSELF OUT. ASSUMING THIS PLACE SURVIVES, I CAN COME RIGHT BACK AND PUT MY STAND-IN BACK IN THEIR OLD BODY, GOOD AS NEW.

LIKE I SAID, YOU CAN JUST ASK THE PEANUT GALLERY OUT THERE. HOW MANY TIMES HAVE THEY TURNED OUT TO BE RIGHT?




FERN:

*Sigh*...okay, Crash, I'll give it a shot. I guess I can't really afford to doubt any of this.




CRASH:

HEY, JUST RETRACE YOUR STEPS. YOU'LL FIND JAY RIGHT WHERE HE WHACKED YA; I'VE GOT HIM IN EMERGENCY STASIS, AND YOU'RE WELCOME.