>Alright, Let's Get Going.
You push Jay and the gruesome massacre from your mind for the time being. You'll come up with a plan for that later.

You continue through the musty wooden halls to the utility door, but as you quietly crack it open, you catch a voice you haven't heard in some time...but could never forget if you wanted to.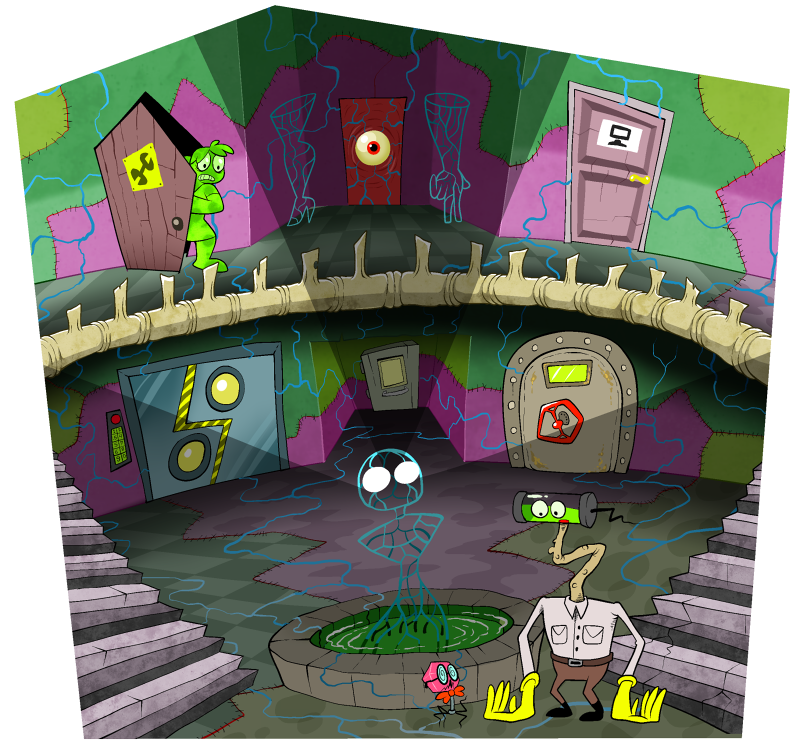 H.M. PHAGE, T.E:

-tainly can't have gone far, they only move in three dimensions you know! Or was it eighty? Some humorously limited number or another.




PHLEBOTO MIZER:

...




H.M. PHAGE, T.E:

Oh, cockypop! I'm sure it simply phased into its gaseous cycle and will recondense when it realizes it's being wholly irrational!




PHLEBOTO MIZER:

...




H.M. PHAGE, T.E:

Alright, alright, you can have your "patrol," but I still don't think it's capable of causing any harm to our fine staff, however terribly small said staff has always definitely normally been. I would know! I also am correctly small!!!!




PHLEBOTO MIZER:

...




H.M. PHAGE, T.E:

If it really makes you feel better, and you truly feel this whatsit represents a security threat, you have my full permission to do whatever you believe is necessary.

Just don't disturb Tori's office, you know how she is about her workspace. Speaking of which, I have more masterful ideas to peer review. You want that done right, you have to do it yourself!

Have Zoe HOLD MY CALLS!




PHLEBOTO MIZER:

.............