Wordlessly, Willis gestures for you to follow and leads you on a winding route to an otherwise unremarkable door. You don't bother asking how he knew which one...you're getting fairly used to the idea that most things have a lot more senses than you can imagine.

You take your I.D. card out again and step inside...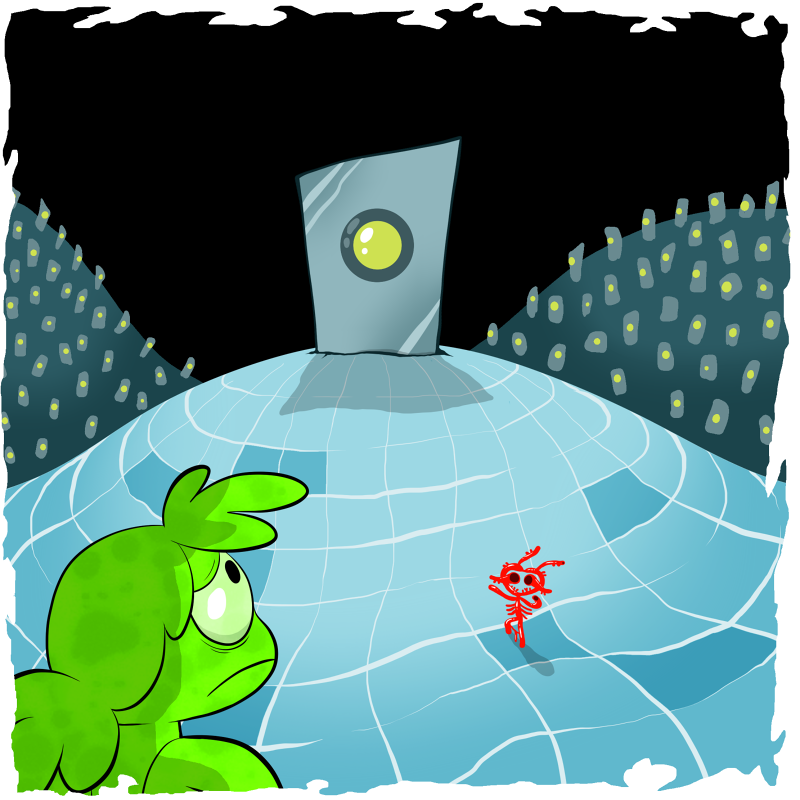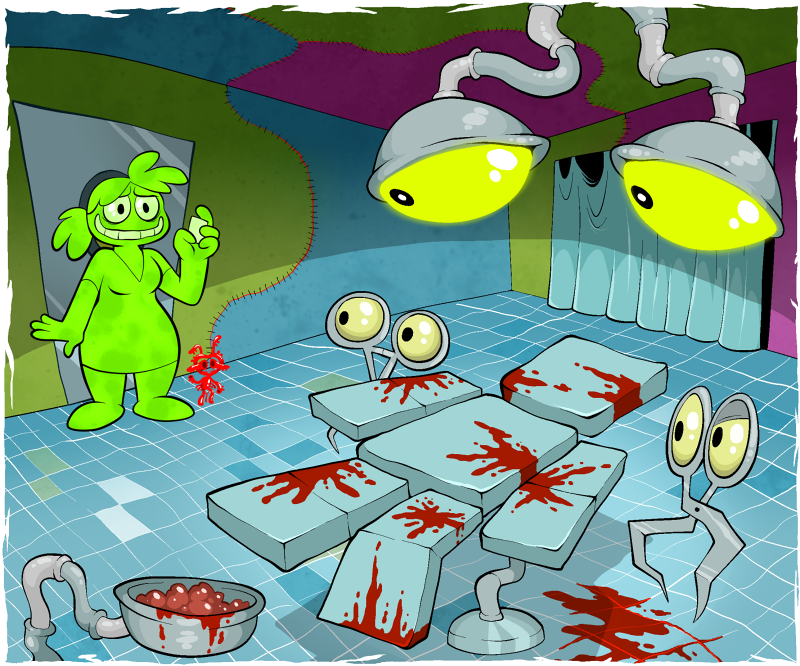 You've seen the talking scissors before, but they're much larger and sharper looking up close.


???:

AHA! Miss Tori!!! We detected your approach!! I take it you got our memo!?




FERN:

Errr....yyyyyyyes?



(Memo!?! What memo!? There was a memo now!?)


???:

...And...?




FERN:

And...uhhhhhhh......um...




WILLIS:

...Hey, mom, you said I should do the talking, remember??? You're trying to teach me this doctor stuff!!




FERN:

Oh! Of course!! Silly me!




WILLIS:

Okay Scissie, Scissane, what was that "memo" thing??




SCISSIE:

Oh, hi Willis! Well, you know, with how busy your mom has been, how many jobs have been piling up, we thought maybe she'd let us take on some S-level operations again, you know, just us?? Without her having to supervise????




SCISSANE:

We've practiced ever so hard!!!




WILLIS:

Oh, of course!! Yes!!! She has a BIG job for you guys to do already!! A core-shuffling, right mom!?




FERN:

Um, right!! That thing!!!




SCISSIE:

Y...you really think...




SCISSANE:

...We can handle a shuffling!?




FERN:

..............YUP!!!




SCISSIE:

...Even after last time!??




FERN:

....errr?




SCISSANE:

...*snif*...you really have so much more faith in our abilities than we do....




LIGHTS:

...Rather strange for Tori, isn't it...? Are you sure you're feeling alright, miss???




SCISSIE:

Nobody asked YOU!!! Never mind her, Tori! We won't let you down again! It's like you always say....tenth time's the charm!!!




FERN:

....ooh...uhhh....




SCISSIE:

Let's just see those forms!