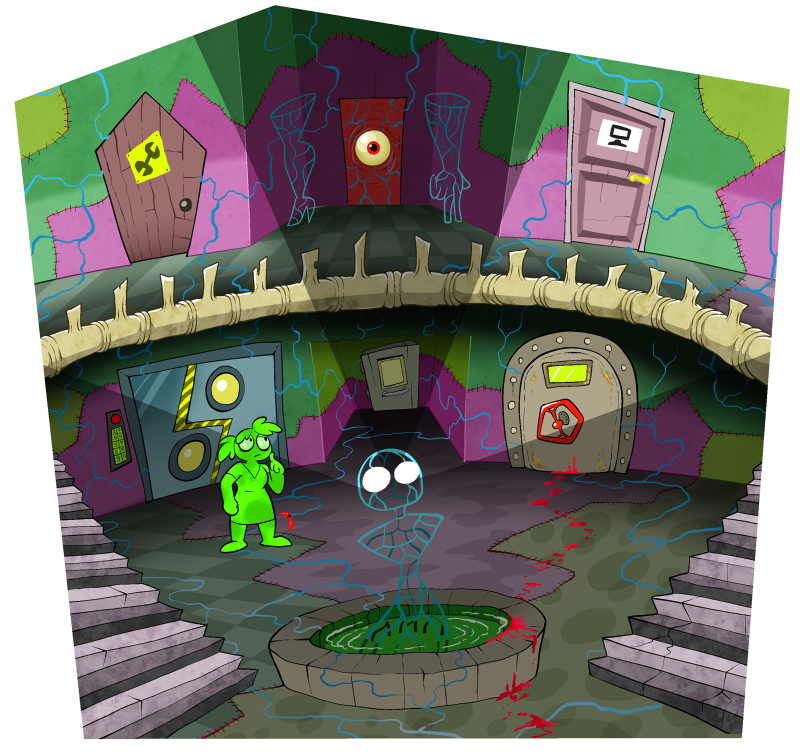 You bid the surgeons farewell for now, unfortunately with slightly more questions than you started with...

WILLIS:

Fern...do you really think your grub is the same thing mom's been working on?




FERN:

It sounds like it. I'm sorry Willis...I think...your mom might only be working so hard because she's trying to save him...




WILLIS:

It's not your fault if he's that sick...but even when she had a break she wouldn't talk to me! She just locked herself up in her dumb painting room...there's something else up.




FERN:

Yeah...there's a LOT "up" I think. We should probably talk to Chip, I think maybe he could help us, if he really likes being the computer.

By the way though, we don't actually call our children "grubs" or "larva" or "meatwumps" or any of that stuff. We just call them "babies," until they start walking and talking, and then we usually call them "kids."




WILLIS:

Weird! Okay! Am *I* a "kid???"




FERN:

Yeah... at least I think so!