>Exploring the Surgical Ward:
Investigate the Break Room Book
Waving goodbye to the strange computer - the "new" strange computer - you decide to check out that break room you last saw with Jay. Something in there definitely stuck out in your memory...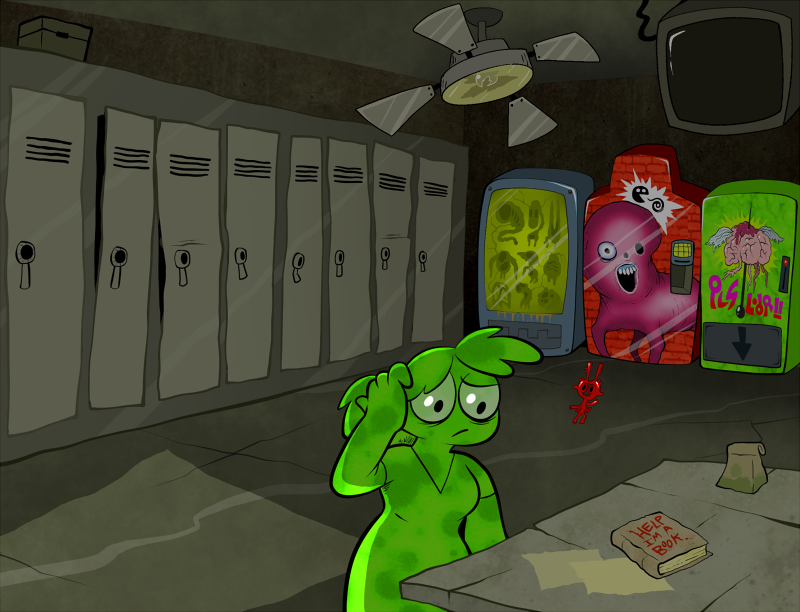 WILLIS:

FFFERRRN!!! Can I get snacks?!




FERN:

...Would your mom say yes?




WILLIS:

.....no....SNIFFLE.....not....not if she were here..........




FERN:

...Oh come on, did you really just SAY "sniffle?" I wasn't born yesterday.

...But...I'm also not your mom. Just don't eat or drink anything you're not really familiar with, k?




WILLIS:

Yay!



While Willis fiddles with the snack machines, you approach the peculiar looking but oddly familiar old book on the table...