>Visit the Cafe on Your Way Out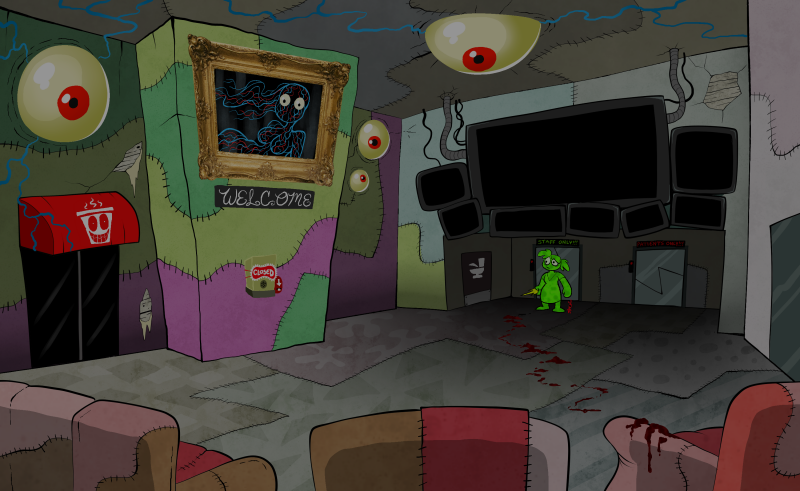 Bidding Gardenia farewell, you finally leave the surgical staff lobby and return to the waiting room. It's empty, and dark, and a snoring sound drifts from the help window...

FERN:

Willis...is this like, uh, "night time" or something?




WILLIS:

It's just a break layer, Fern. Everybody waiting on surgery gets sent back to their patient rooms while the staff rests up...except mom's eyes, but she's still so busy they'll probly only tell her if something real bad happens.

...What's a "night time?"




FERN:

Oh, uh...well it's when the planet...I mean...the "clot" I live on in the "grey zone"...it's a big ball that's always spinning around, and it flies around a bigger ball of burning gas, and whenever it turns away it gets dark, so that's when we all sleep, and we call it nigh-




WILLIS:

HAHA, WHAT?!? Don't make things up at me Fern!!!!




FERN:

I'm not.




WILLIS:

You're teasing! That would be STUPID!




FERN:

I guess it does sound kinda weird...




WILLIS:

...Can I see!? Can I ride on the big ball and see it do the night times!?




FERN:

I don't really know if it's a place you can visit. I don't even know if I'll make it back there myself...but I'm sure we can find out eventually.

Anyway...I, uh, think there's something I need to check up on really quick, and maybe you should stay out here, just in case, okay?




WILLIS:

Aww, okay...yell if you need bloods!!



This might be a terrible idea, but you feel like you can't leave without checking out the cafe...