You exit the cafe.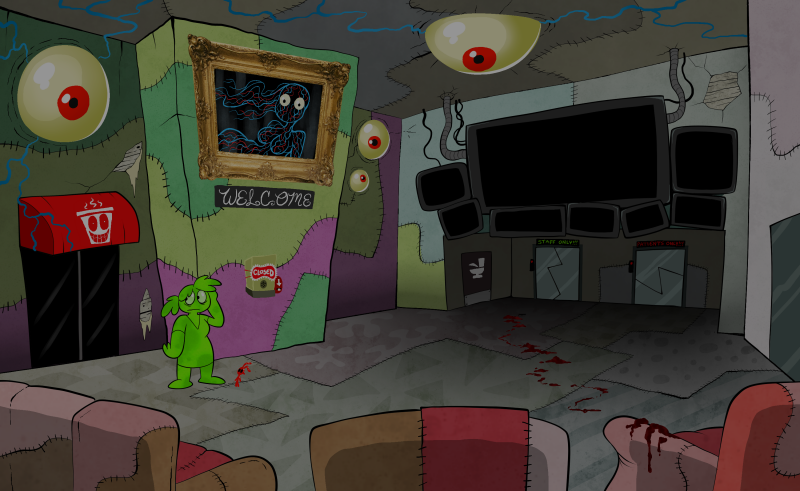 WILLIS:

What happened?? Was the blue man okay???




FERN:

I don't know and I don't want to know.

Let's just get out of here...



>INVESTIGATE THE BATHROOM.

FERN:

...Let's really just get out of here.



>IT'S THE ONLY ONE WE'VE SEEN!!

FERN:

......



>WHAT IF WE CAN NEVER COME BACK. WHAT IF WE NEVER EVER FIND OUT WHAT THE BATHROOM IS LIKE.

FERN:

...Actually...

...Willis?

Do other people's "buzzer voices" normally make them do pointless, meandering nonsense that usually gets them into more trouble? I never really think to ask. In fact, I kinda just ask what they think I should ask...




WILLIS:

Huh? Uhhh, maybe? I dunno, they aren't all the time for most people. You just kinda get them sometimes off the layer channels. Mostly they just let you know if you're gonna step in something bad or THE MALL is doing free sandwiches again.




FERN:

...Oh. Swell.