>CHECK THE BATHROOM CHECK THE BATHROOM THE BATHROOM BATHROOM.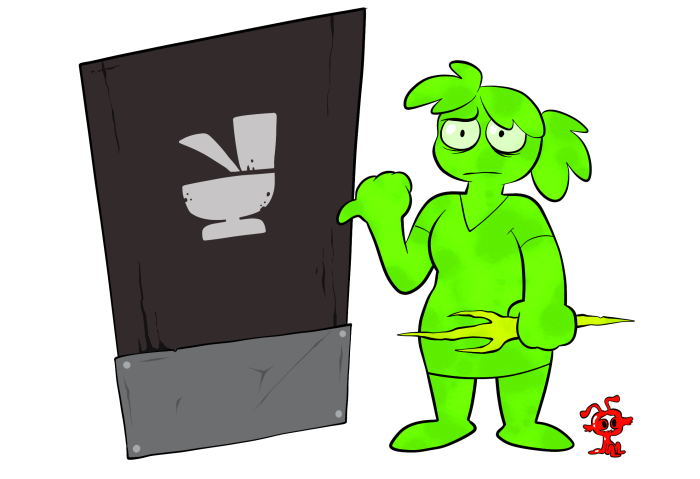 FERN:

Okay...really? Seriously? After everything that's happened to me, everything we've seen in this screwed-up place, you really all think stepping through this particular door, this one, right here, is going to be anything other than a pure horror show? You REALLY need to know? Really? That badly?

........Fine....

Willis? Can you tell me anything about the Hospital's restrooms?




WILLIS:

Mine's where I can dump old blood when it doesn't taste good no more or it doesn't know any new songs.

It'd be different for you! I dunno what you things do in them!




FERN:

Um...oh.

Actually...I...guess that does pique my curiosity. In the 1% likelihood it works right, I could at least use some real soap and water...