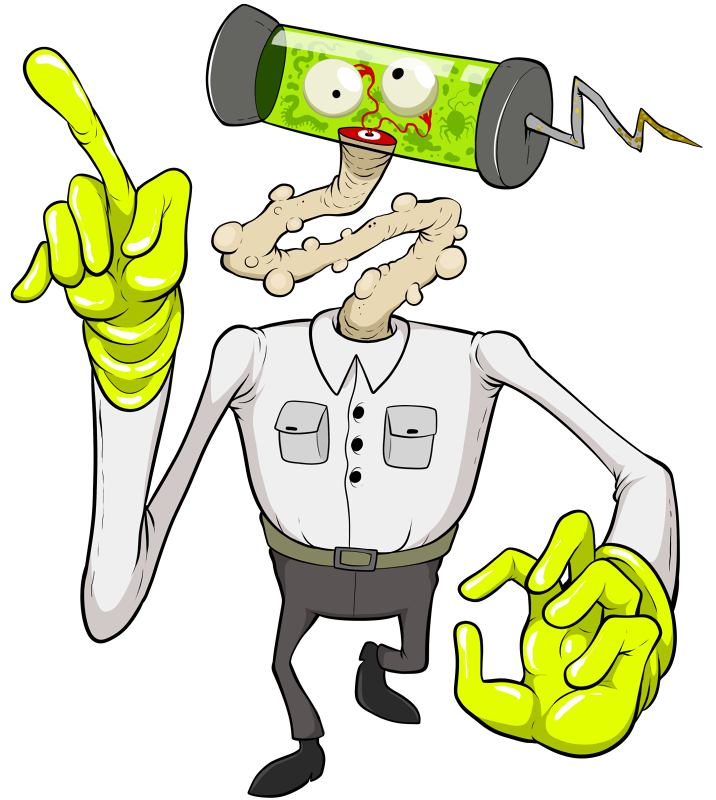 PHLEBOTO MIZER APPROACHES!
DISTANCE TO STRIKING RANGE:









The towering figure blocks the exit door. The cafe is a dead end and you don't have your key card to go back the way you came. His neck is unbelievably long, but if it could reach you yet, you're sure you would already be done for...

FERN:

Um...doctor? I...




DOCTOR PHLEBOTO MIZER:





FERN:

W...what was that?! Did he say something!? Those...weren't words???




WILLIS:

Umm...it's doctor signal stuff...I don't know it real good but it's bad. I don't think he knows you're not bad...uh...there's something bad about the grey right now??




FERN:

Can he understand me??

Doctor...I just want my son back. Or for someone to just tell me what's going on. I'm not trying to hurt anybody...things keep telling me what to do and needing help and...




DOCTOR PHLEBOTO MIZER:












He takes a single step...then pauses, fingers twitching. Staring.

FERN:

...So many of your patients, your staff, even Willis here say the Hospital hasn't been working the way they're used to...that the doctors aren't acting themselves...I know you know something's up too, I, uh, guess I somehow "heard" or "read" you trying to tell your boss about it...I need help, we all need help, you might be one of the most stable ones left....




DOCTOR PHLEBOTO MIZER:






WILLIS:

...I tooold you about the grownups Fern! He doesn't get it!! He thinks there's something worse than all that!!!




FERN:

...M-maybe there is...












The doctor takes two quick steps forward, pausing again. He looks more cautious than threatening. It's as if he's trying to calm a wild animal...

FERN:

...Please...I'm a patient here...I need help...nothing makes sense! You had another patient killing staff, they're buried in the walls, there's monsters and I don't even know what running around that APPARENTLY aren't the normal monsters, there's something about a...Parliament???




DOCTOR PHLEBOTO MIZER:









WILLIS:

...I think he...wait...no...he doesn't know everything you're saying...but he knows he doesn't know...he has to do something he doesn't want to........I don't know what it is!




FERN:

Can't you talk to him directly?!




WILLIS:

I tried.......

............It's like mom......

....Like I'm just... unvisibled....or maybe I don't even matter....












Another step. Is he...trembling?

His rusted needle creaks. It seems to straighten out a little.

FERN:

Willis...just what's this guy intend to do anyway?!




WILLIS:

Uhhhh...I've seen him disinmagrate biovessels before...and I know he can purge stuff...and then you woulda never even met me!




FERN:

...Yeah, not good. Do you know any other way out of here??




WILLIS:

For me? Lots. I'll be fine. But for you, I dunno! You don't have mom's card for the doctor door and you'd have to be one of her patients to get a room code!

I don't want you to not know me Fern!!!




FERN:

If I understand this purging thing, Willis, that's not the half of it...and it might leave my boy alone in this place.




DOCTOR PHLEBOTO MIZER:












Mizer takes another step, sloooooowly, silently, as if he doesn't think you'll even notice. Is he...cringing? You could swear he's cringing, shrinking into himself the closer he gets.
>Deploy the Colorectal Polyp
You aren't the biggest fan of the slimy little tumor freeloading in your tote bag, but it certainly seems to know a lot about its fellow monstrosities. You're low on options and Willis seems almost as lost as you are. You allow the jiggling glob to slide out of your inventory and plop onto the floor...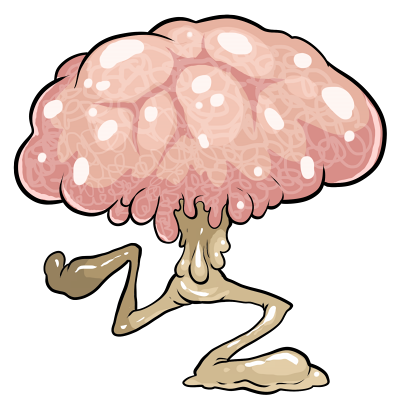 RAMBLIN' EVIL COLORECTAL POLYP:

Aw, come on, I was having the nicest dream! About butts! Butt dreams!

This better be importaaaAAAAAAHHHHJEEZ, what'd you get yourself into this time?!




FERN:

I was hoping you could tell me.




RAMBLIN' EVIL COLORECTAL POLYP:

Ahaaaaaa well, the doc here ain't a colon you wanna mess with. If you're at, let's say, I dunnooooo, a "thirteen" or something maybe, then this guy's more of a thirteen hundred.

Still not as tough as the little nerd he answers to, of course, but seriously, nice knowin' ya. Shame I'll never get to give that lower intestine a spin, but I'm not sticking around to find out how deep your purge is going.




FERN:

Thanks. Helpful. So sorry that didn't work out for you.




RAMBLIN' EVIL COLORECTAL POLYP:

Aw, don't you worry about me, I've kept my options pretty open! In fact, I think I might take one lucky lady up on an open offer if you don't mind me ducking outta here.












Mizer steps forward once more...and tightly coils his wormy, winding turkey-neck, needle pointed straight in your direction...

FERN:

...Wait a minute..."open offer?!"





FERN:

You said you didn't have "patient clearance" or something!




RAMBLIN' EVIL COLORECTAL POLYP:

Yeah, but you're a patient, right?! Not a surgical patient, no, but tehehhhchnically, combined, we're pretty much *some sort* of patient with a surgical patient's room code, yeah?! Seems like it oughta be close enough?! So I mean, the LEAST you could do is punch it in for me while you deal with all....this....right? Think of all I've done for ya!




FERN:

...And why the hell should I stay out here?!




RAMBLIN' EVIL COLORECTAL POLYP:

Uhhhhhh, right, lemme just bring some random old broad on a first date, I'm sure she'll just melt.




WILLIS:

Oh no Fern! That's right!!! I never gots no datefriend but if my MOM came I'd feel SOOO WEIRD I'd just DIE!!!




FERN:

I. AM ABOUT. TO BE STABBED.




RAMBLIN' EVIL COLORECTAL POLYP:

UuuUUUUUUGGGGH fiiiine, but if she asks, you're my chauffer, got it?! And you're not sticking around!




FERN:

GIVE ME THE DAMN ROOM NUMBER!!!












Mizer's pupils dilate. You can hear a bubbling sound from his syringe, even from here.

RAMBLIN' EVIL COLORECTAL POLYP:

I wrote it down SOMEWHERE, Gimme a spleckond alright?!

...That ain't it....THAT ain't it......hooo boy that ain't either....funny story though, that one, did you know a simultaneous eelblab has inverse fangs in its rectu-



You can't see anything the polyp might actually be reading from. It's just sort jiggling. Zone stuff, you guess. Ugh.

FERN:

ANY TIME NOW



You hunch over the keypad by the "patients only" door, fingers ready...

RAMBLIN' EVIL COLORECTAL POLYP:

Ohhhhhkayokay, got it, got it...little smudged...uhhhh.........

.......one? That's a one, definitely. Probably.




FERN:

PROBABLY?!




RAMBLIN' EVIL COLORECTAL POLYP:

Totally! Totally a one!

And uhhhhh.....

....Hrrrrmmmmmmmmm....okay, that's a two, for sure.



You press the "one" and "two" on the keypad...

RAMBLIN' EVIL COLORECTAL POLYP:

...Seven!



You press the "seven"...

RAMBLIN' EVIL COLORECTAL POLYP:

.....waaaait....




FERN:

WAIT!?!?




RAMBLIN' EVIL COLORECTAL POLYP:

Thaaat's not a seven! Jeez! Never thought I'd regret hucking my glasses in the trash. Ya live, ya learn!




WILLIS:

Fern....something's...something's all wrong...he's making the purge smell but....I don't smell the same purge stuff..........it's different......???




FERN:

Different how!?!




WILLIS:

.....I don't know....it's making my branches sting........it never stung....I watched mom use it all the time....












You can feel it, somehow. A vibration in the air. He's a single step away from plunging that huge, filthy needle into your flesh, and you have absolutely no idea what that's going to do....

RAMBLIN' EVIL COLORECTAL POLYP:

OHHHHHH, oh, haha! Three! It's a three!!!

The whole code is-




FERN:

SERIOUSLY!!?!?!? SERIOUSLY!?!?



You furiously hammer 1, 2, 3 into the keypad. You hear a friendly beep, and the red "open door" button lights up...