>Check Remaining Patients

FERN:

Willis, you wait outside too...who knows what could be dangerous in any of these rooms.




WILLIS:

But what if you need MY help?! You don't even KNOW things!!




FERN:

...Oh, of course, but...if you wait in the hall until my signal, it's like...a surprise attack! Right???




WILLIS:

...I know you're doing a fib at me cause I'm a kid but that's okay. Mom did too. I'll wait.




FERN:

Okay. I won't be long.



You stop into what used to be the pink eyeball thing's room, until you, er, seem to have turned it into a big crab louse somehow.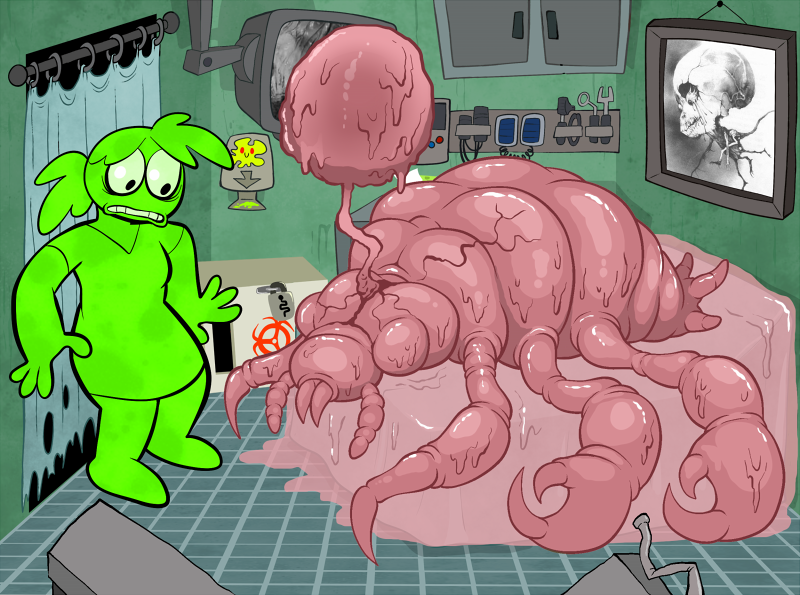 ...Okay, that's either good or bad. You don't know.
>Open Garbage
Keeping one eye on the silently pulsing, slimy pink pod, you unlock the trash bin and find...

x20 USED BANDAGES