>Ask Willis For Help
You didn't really want to rope a kid into this if you could help it, but your options are pretty low...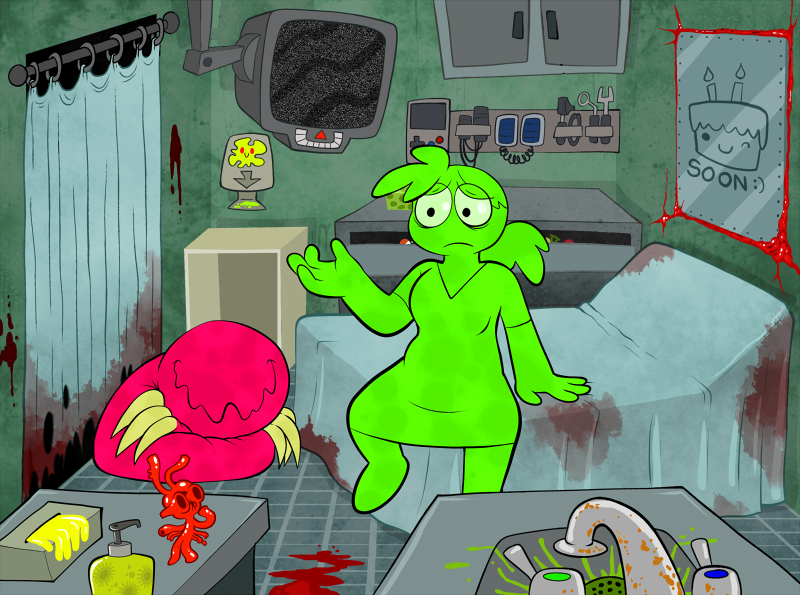 FERN:

Sigh...Willis?



WILLIS:

I'M ALLOWED!!!!



FERN:

Um, I don't know what you're doing anyway.

But, I might need you to help me with something, we talked a little bit about it before. It's a LOT for an adult to ask a kid, and it's probably a terrible idea. If you think you could get into any kind of trouble for it, or that it might be dangerous, please say no so I can think of something else, okay?



WILLIS:

Okay!



FERN:

Phage presumably has the password I need in his office, but I don't think I can go in there safely - especially not while he's in there. Do you know if there's a way you can help me get it, maybe without him knowing?



WILLIS:

That's it!?! I've tooked stuff all the time when the grownups aren't looking!



FERN:

WILLIS!!!



WILLIS:

What!?! You're gonna too!!!!



FERN:

That's...different, Willis, this is serious. It could be life or death.

You shouldn't take anybody's things unless you really have to, like if it will keep someone from getting hurt.

Okay?



WILLIS:

Siiiiigh, yeees miss Ferrn.



FERN:

Okay...so, you're sure this won't be dangerous? What would happen if they did find out?



WILLIS:

Welllll...I tooked a paperclip once and nobody knew until it got too big and ate a guy. Mr. Mizer thought it was real funny and mom said "kids!" and I got told to be more careful.

If they finded out it was for you they'd probly purge you though.



FERN:

Yeah, I...figured.



WILLIS:

Phage won't let me take nothin while he's there, though, you gotta wait til he's not in his office...and he hasn't come out much in a LOTTA layers.



FERN:

I noticed. I've barely seen him since I first woke up here, maybe just once or twice. Somehow I feel like I know him pretty well, though...I'm not really sure why. Perception stuff?

What would get him out of his office?



WILLIS:

It'd hafta be a real 'mergency...like a Z-space catapstrophe or a furler degration or a new tie delivry.

But I'd need a lot of layers to look! I only got to took clippy 'cause phage got stuck again.



FERN:

Stuck?



WILLIS:

He got his head stucked in a bucket. He wouldn't let anybody help him cause he said it was "business related, really." Then he went and got stucked in the snack machines again, and there was once he got a sock on his head and just bumped stuff. He gets a lot stucked.



FERN:

You know... I barely know him, but that still sounds very like him.