>Initiate a Tactical Retreat
You back away slowly from the sleeping-yet-staring dolphin. You could swear that single eye almost looks smug as you leave the B ward.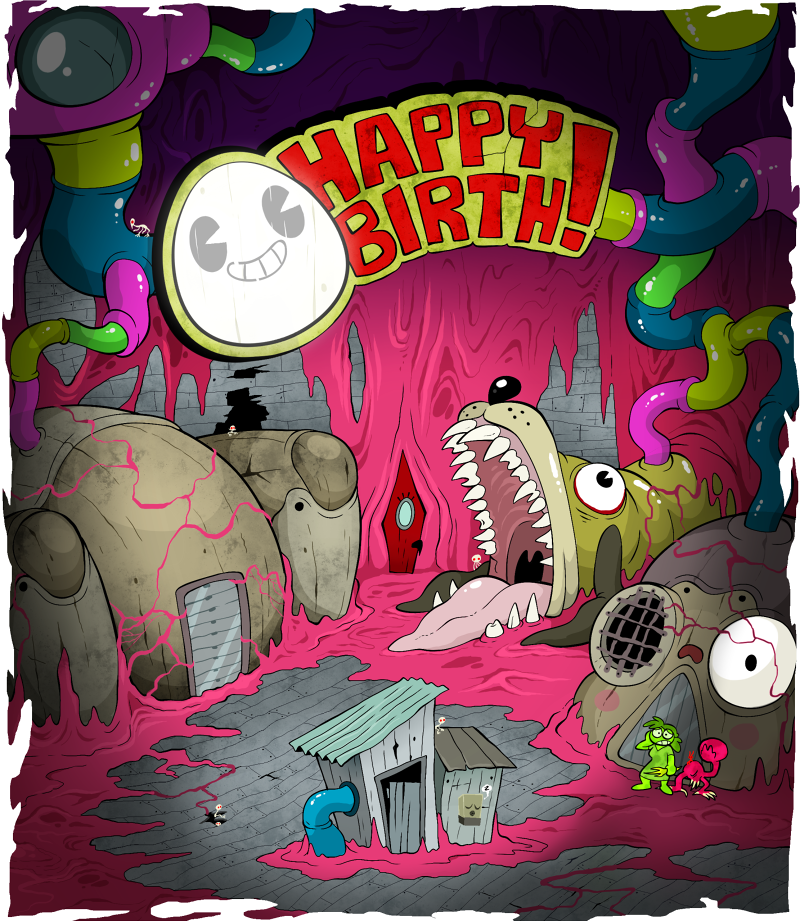 FERN:

Well...that was terrible. I think we need a better strategy.

Willis, can you, uh, do that thing that patches us up? Whatever that is?



WILLIS:

I'm down a lotta hearts, but I still got my snacks!



Willis used the FLUBBLUB

You can't tell exactly what Willis does with this, but your perception flashes briefly to an impression of something sticky and a little sweet, folding inside-out into something crunchy and acidic before collapsing with a scream into nothingness.


PARTY HEALTH RESTORED!

FERN:

...Thanks, I think. Shouldn't we have used that while we were fighting?



WILLIS:

He was too scared!



FERN:

I...see.