>Try Something Else
You don't want to force Gynnie awake if you can help it...and you've dealt with tougher than that dolphin, haven't you?

....Haven't you?

You remember the "A" wing having both a cafe and a supply closet. Maybe you can check those out for ideas before consulting that Fleaguy the little voices keep suggesting. Weren't you told to watch out for him?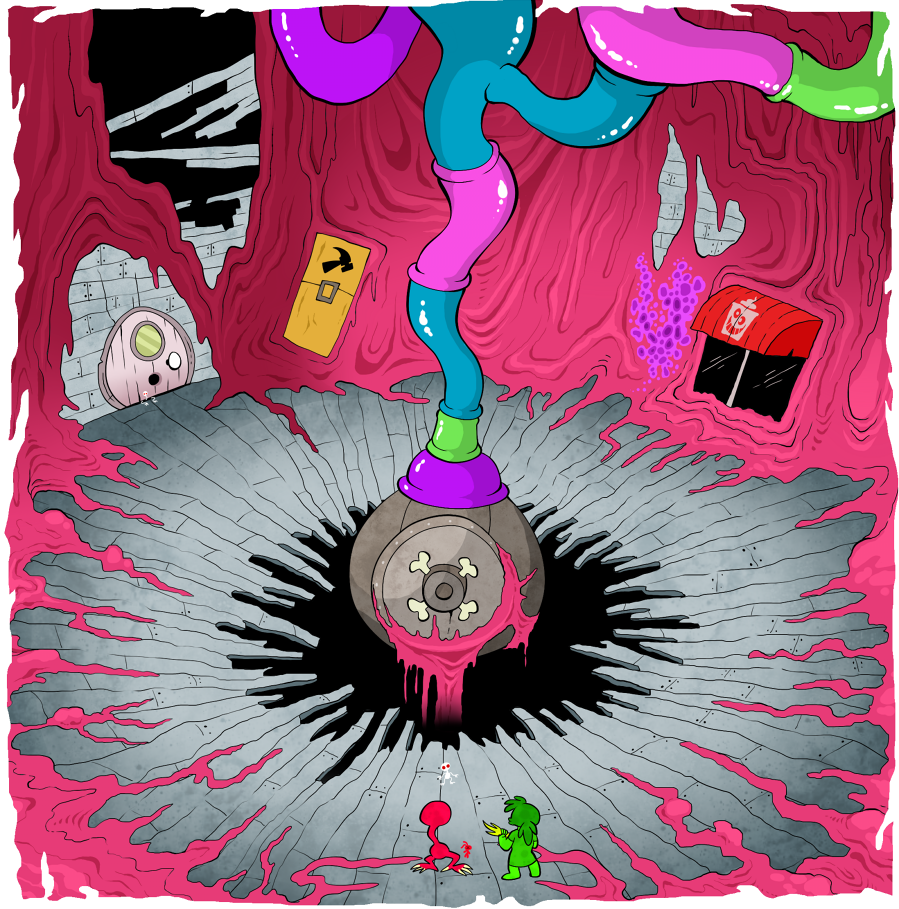 You've seen a lot of them scampering around, but one of those "magboils" confronts you directly as you enter the huge chamber...

MAGBOIL:

A VIVID RED WILL COME PUT A TRICK!!! EXPRESSES LIKE A REAL ONE! DO A CAUTION!?!



FERN:

Sorry?



WILLIS:

Ferrrrn! Nobody talks to those dummies!! They don't know ANYthing!



FERN:

They keep talking to me, Willis...and they keep showing up before something nasty happens, too.



MAGBOIL:

LIKE A REAL ONE!!!! REAL ONE!!!!! IT CAN FRIEND!? BUT REALISTIC VIVID GLUE WILL COME OUT MAGGOTS!!! IT CAN NO!!



FERN:

It's more frantic than the last one, even. Why's everyone so sure they're useless?



WILLIS:

They're just gross! They don't even have a real core!



FERN:

Aren't there a few things without "cores" around? Uh, revolvifiers or something?



WILLIS:

They're called reverbemators, Fern! Duh!

No, those guys have a thing where a core is, it's just ...gross! It's not like anything!



FERN:

...And nobody thinks that might mean something?



WILLIS:

Lotsa stuff doesn't mean nothin'!



MAGBOIL:

LIKE A REAL ONE!!!! LIKE A REAL ONE!?!? REAL...A VIVID!?!? WILL COME OUT!?! COME OUT!! COME OUT!!


The little thing wobbles in place a bit, SQUELCHES its bubble-eyes and promptly scampers away, rubbery feet plopping wetly on the worn, wood floor until it disappears down a crack.