CELIA'S BATTLE TUTORIAL 2.0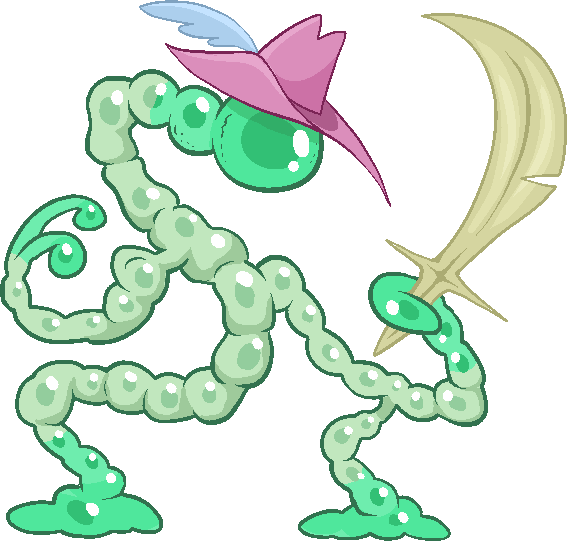 MAYA CELIA:

Hey there! We haven't crossed paths in a while now, but I can smell you're still out monster-slashing! For spectators new and old, let's go over your BATTLE COMMANDS:




SLASH:

Fern's basic physical attack with her Kidney Sword. Fern must meet or exceed the enemy LEVEL with a STRIKE ROLL of 1d20. If this roll is successful, she will roll D20 equal to her ATK stat. Each die meeting or exceeding enemy level inflicts a single point of damage!

Most, but not all basic attacks function the same way!




BLOCK:

Blocking reduces all damage received down to ONE, but Fern cannot use any other actions the same turn! She may also choose to protect another party member, in which case she will receive HALF damage (rounded down!) and they will receive ZERO.




TALK:

Fern will attempt to communicate with the opponent. Another action MAY be chosen the same turn, but this may not always be wise; obviously you don't want to slash at someone while you're trying to reason with them.




ITEM:

Fern will attempt to use something from the inventory, as suggested by commenters.




DRINK:

This command allows WILLIS to transfer health from the opponent to himself. On a successful STRIKE ROLL, this ability drains ONE FOURTH of the enemy's current remaining hit points.




TRANSFUSE:

This command will automatically transfer health from WILLIS to a PARTY MEMBER until their health is fully restored. Willis possesses naturally excessive health in addition to his DRINK command, but be careful!




SHIELD:

Identical to Fern's BLOCK command!




ITEM:

Identical to Fern's ITEM command!