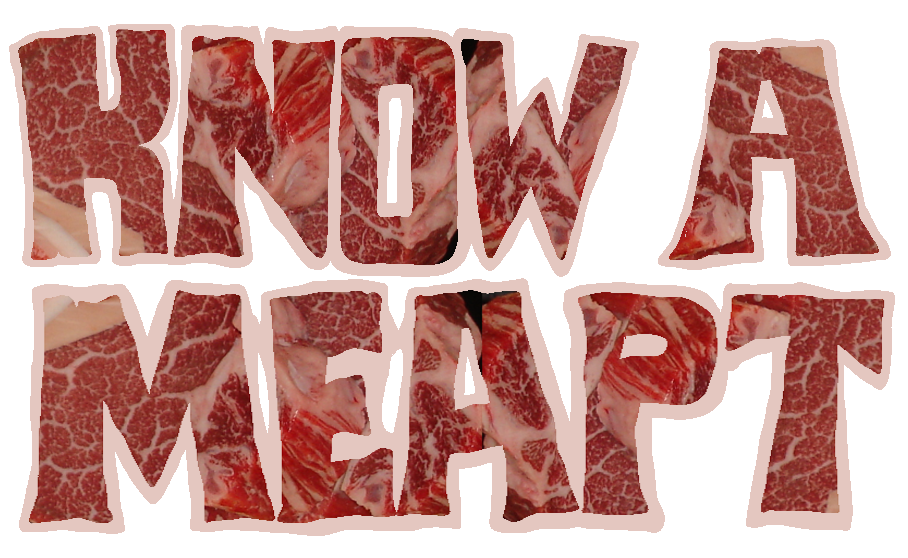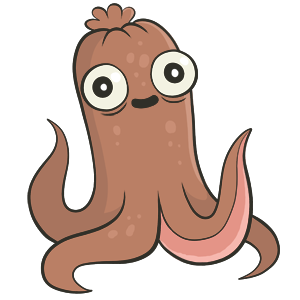 DOEG PUS???

DOGGE FREMB CAN THINK IS OCTOPSOSE! THEY SWUMED IN A REMARKABLE FOOD SEA WHERE DREAMED OF YOUR INNER MOUTHS. BRING A DOGOG PESS HOME IN YOU'RE BODIE!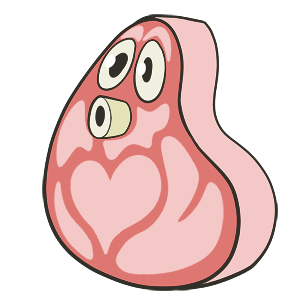 DINNER'S STAEKE???

A SLABE MEAT FLESH FROM A MOO CREATURE. DINNSESR STKAKE ALWAYS KNOW A JOKE WHEN A FREMB ARE SAD. A: WHAT IS GOES A MEEATS TO????? A: THE INSIDE!!!!!!!!!!!!!!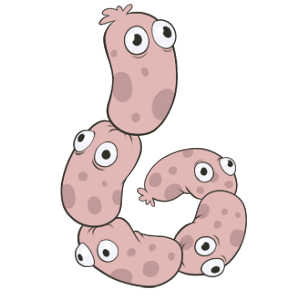 THE SOURSENGE PART???

A FREMB PARTY IN ONE TRUTH BAND. THERE ARE MOO, SWIME, CHEKEM AND RONDENT FLESHES IN A TESTINES SKENS WITH 100 HERP AND SPICES!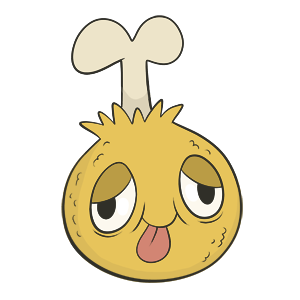 CHIKER DREMSTUCK???

ONE TIME WAS PENDAGES PART OF THE CHIKNERM. DROMSTEK SAID ONE DAY "AM TIRED OF PART OF CKIECKEERD BODY. WILL YOU MOUTHES PUT????" AND YOU DID THIS AND DORMSTORRGK IS WITHIN YOU TODAY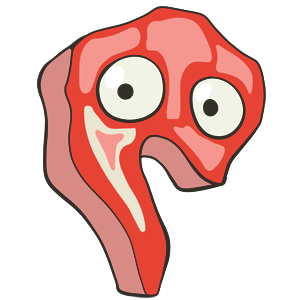 OTHERS STEKE???

UPON A TIME, THERE ARE WERE THE STEKS OF MORE KIND, BUT YOU EATSED. NOW YOU CAN REJOICE THEM TOGETHERED. A HISTROMY REPEALTS ITSELF.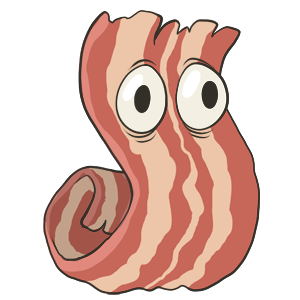 BECKOM???

NOW YOU ARE CAN MANS!! A MANS FLANNEL BEARD EAT A BECKNOM EVERY WAY, THE STRENGESTHED CAN SURVIVE ALL MUSTACHES! WE ARE ALL CAN MANS TODAY FOR BEKKEKON!!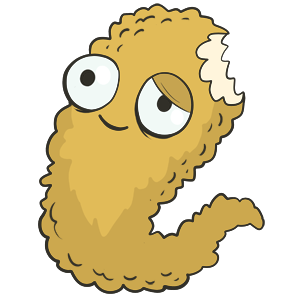 CHIMKEN FNANGUR???

WE BEGIN WITH CHIKIMKEN. THE CHINKENS HAS NOT FUNGER. WITH A SURPRISE TRICK, WE MAKE CHECKDEN DO A FONGERS EVERY WAY! CHEK IS BECOME FNEGDNENERS OVER A HOLE BODY, AND YOU CAN ENJOY IN A CRUNCH SKIND.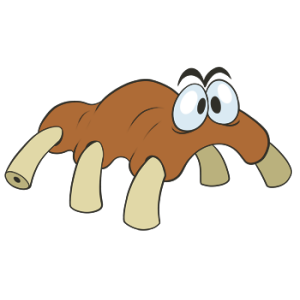 BABBY REBS???

YOU WILL WANT THIS BABBYS RAB! COVER IN A STICKENY SOURCES IT CAN NEVER RUN FAR. BABBY NOT RANNED NEITHER.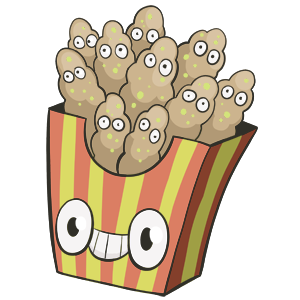 FLINCH FRIE???

IF TIRE OF A VEGGED, IT CAN SEE WE MAKED A FLENSH INTO A FREIE, FILL WITH ALL MEAT GRADIENTS, A CHUCKEM AND SWIMNE UNITE TO VANQUENCH TOPATOS TO INFINITATION.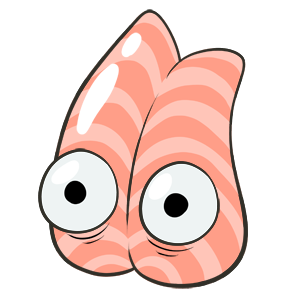 SLAMMONND???

A STEKE CAN COME OUT A WENTERS, TO?! THE WET CRETURE IS PIECED AND NO COOK, SURPRISE DEP SOURCE COMES IN A TUBE AS WELL.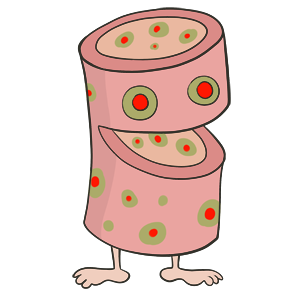 FLENCHES LOFFE???

NINE KIND ANIMAL FLENCH GOES IN A LOAMF. A CONTINUOUS TUBE DOESENT END BUT YOU CAN HAVE AND ONLY PIECE UNTIL IT GROW BACKE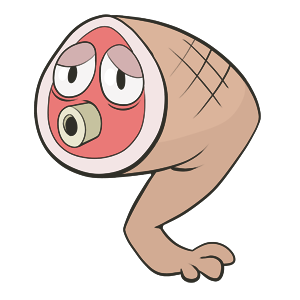 HEM LUG???

JOYFUL FLESH GLAZE HUMM LIMB COMES WITH IT BONES INSIDE. DO NOT LET A DANCES OR IT WILL BE YOU'RE OWN AGAIN!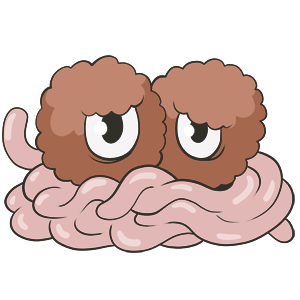 BALLS???

MEETAD BALLS IN A MEATED NODDLE. IT CAN ALL MEAET! DID YOU NOT KNOW? SOME NONDLE IS TRY ECSAPE. SLEMP IT UP! SLEMP THOSE NENDLE!!!!!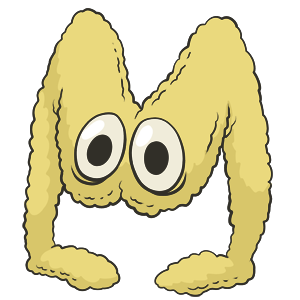 RIBBEMPT LEG???

THE ONE TIME WAS WHEN WE LOOKINGED FOR CRETURE TO FOOD, AND A WET CRETURE HOPED OUT OF WETERS. ON IT LEGS WAS FOOD! WE TOOK THIS AND WE GAVE YOU THEM. WE WILL REWARDED FOR OUR GOOD JEMB WELL DONE?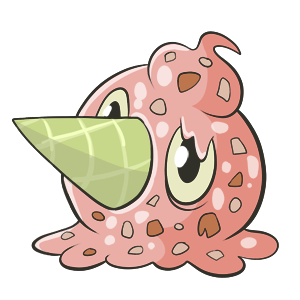 FLENCH CRAEM???

AFTER A FOODENDING YOU WILL WANT DESRET. AKS US ABOUT ARE FMESH CREMB COERN, MADE A HUNDRED CENT OF FLEMSHES FROM MORE KIND OF CRENTEURES. BURRRR!!! IT IS SERVE UNWARM!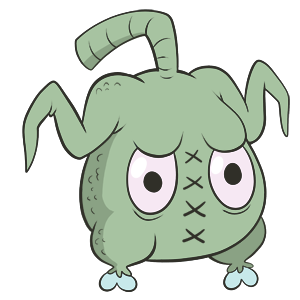 HOLE BRIRB???

AFTER A HARD WORKED, COME IN AND RELANX WITH A HOLE BIRB OF YOURS ONLY! PLEASED TO DEPOMSIT UNEATSED BONE IN PROVIDLED CHUTE FOR REFLESHNENENG, THANK YOU.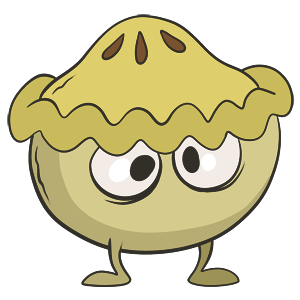 POPT PIBE???

LUSH FOOD HUNKS AVLAIBABLE NOW IN A PIEM! INSIDE IS FOOD MATERS OF NINE CRREATURE, NESTLE IN A CRIPY CRUST OF BOME AND KRERATIN MEAL DOH. ALL HUNDRED FORCENT CRETURE MATERIALS!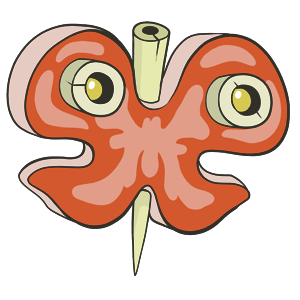 BUTTSER FLIED STEK??

THE STEK IS A BUMTER FLEYE!?!?!?! NOT FOR REAL!!! HOWEVER IT WILL FLIE FOR REAL. A NET FOR CATCHE IS PROVIDE AT NO EXTER CHARGE.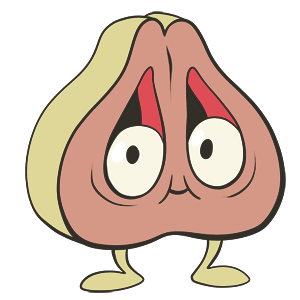 OIMK SNOTE???

THE CHEWIE SNONT OF OIK COME LATHER IN OWN JUICE, OIK LOOKER IS PLACE IN HOLES FOR TASTY GIFT. EAT ONE GET ONE DEAL! EAT ONE GET ONE GET ONE GET ONE GET ONE! A SNOTE FEAST NEVER ENDS!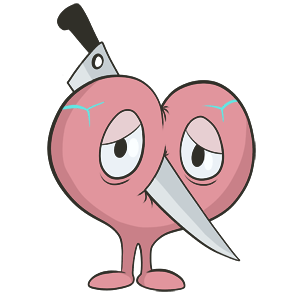 FOOD HORT???

A HUERT IS GOOD FOR FOODENG! FILL WITH A NATURES RED SAUNSE THE HERT WILL THUMP AROUND YOU'RE PLATE! DO NOT ECSAPE, HAURT!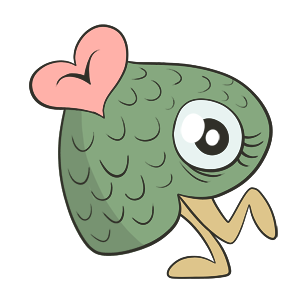 FINSH HEBB???

FIRST WE GET A WET CRENTCHUR. WE MAKE IT A HEBB ONLY. HEBB MAY GET AWAY BUT IF CAN CATCH IT WE WILL FOOD IT TO YOU!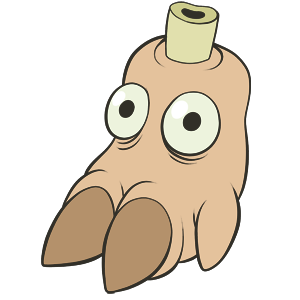 PEGS FOOP???

IN A "PICKEL" TODAY? TRY THE FOOPS OF A PINGE! BOINGGGGGGGGGGGG!!! WE ARE FOOPS! TODAY IS CAN BE FOOPS DAY!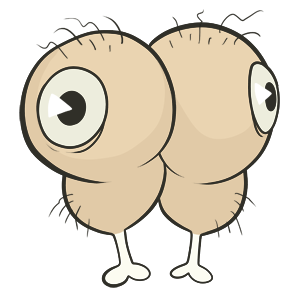 TASTE REMMP???

REMPUS FROM A BEASTS HIND CAN DO FOODED ALSO. A SURPRISE COME INSIDE, BUT DO NOT BE TRICK! SOMETIME AGO THE SURPRISE WAS WRONG. IT WILL NOT HAPPEN AGAIN. IT DID SORRY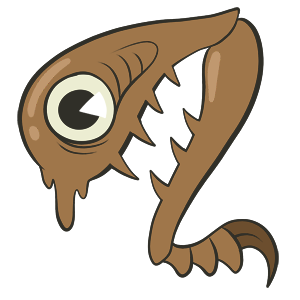 CRIMPSY LEG???

YOU'RE FAVORITE! CRISPENED LEG OF BOUNCE CRETEURE, SLOTHERED IN JUICE GRAMVY FROM IT OWN INNERS, CRENCH HOLE AND COME BACK FOR THIRDENS!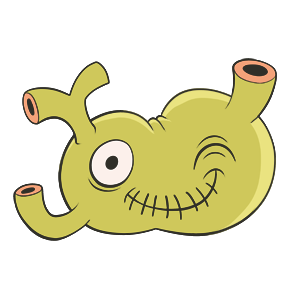 SACK HAGRISD???

GOLDEM FRY INNERD WITH INNERDS IN INNERDED. WHAT KIND OF INNERD WILL SURPRISE YOU! UN TWO HARGIS IS A SAME HAGAGRISM. TOMORROW AN HAGERS COULD BE YOU'RE INNERDS??? YOU WILL KNOW WHEN TASTE!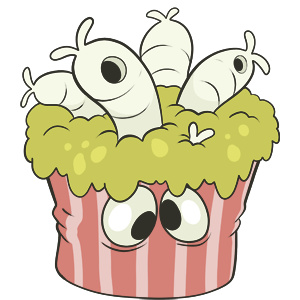 BUCKETS FREMBS???

SCUMPTIOUS WORB FORBLES WIGGLE IN A GREENENED SMUNCH, ANJOY WITH A FREE SURPRISE DRANK ON THE BOTTOM.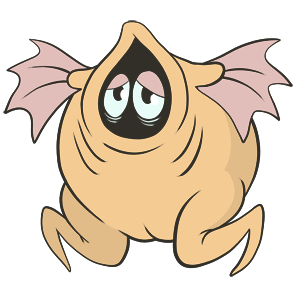 FWUHM???

AFTER A DAYS HARD JOB, COIL IN WITH YOU'RE ONLY ONE COOK FWUHM, NO BONE ABOUT IT! CAUTION: DO NOT ALLOW FWUHM TO READ.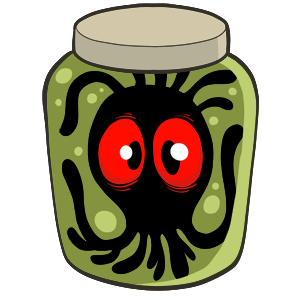 PUCKLE FRENS???

THE BLUNK FRENS WAS IN A PANKLE, AND WE SAID "DO NOT FRIGHTEN, FREN PEKEL, SOMEONE WILL MOUTH YOURS AS WELL." WE WERE NOT WRONG. YOU CAN MOUTH FREN AND PUT EKJJJ EKEKKKK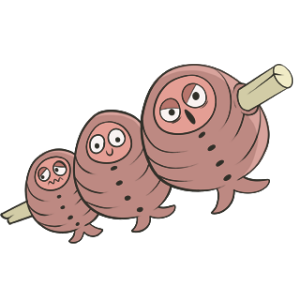 PUDD KEBLAB???

THERE WAS A THREE LITEL PUDDS. THE LITLEST PUDD SAID "WEE WEE WEE HOME." THE MIDDLEST PUDD SAID "THIS PRODGIDGE IS TOO HOT" AND THE BIGEST PUB SAYS "I WILL YOUR HOUSE DOWN!!!" IN THE END THE PUMDS WAS EAT.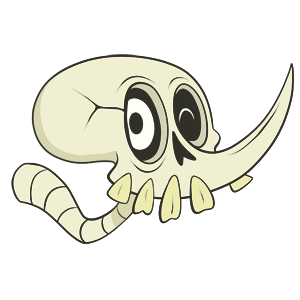 CRENCH FOODED???

CHOW DROWN WITH A CRUNCHEST FOOD MEAL! AFTER GOOD CRINCH YOU WILL FELT CRONCHER INSIDE. REACH IN AND FIND YOU'RE TRUTH: YOU WERE CRUNCHEST OF ALL! THE CIRCLE WILL BEGIN AGAIN.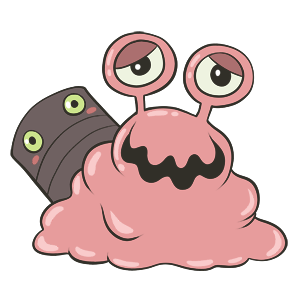 PENK SLIMMS???

STRAIT TO THE SARCE! FUNNEL SLIM DIRECT FOR MAXIMUM TASTE POWER. RAW NATRUNEL PROCESES ONLY. SLIMB UNREFUMBABLE. SLIBB FEMEBENR K SSSS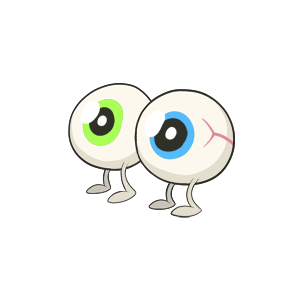 PEPER BALL???

THE BALL FOR PEAPENGE CAME FROM A FOOD HAED, AND NOW TOGETHER CAN BELONG TO YOUR FEAST HOLES. DIP IN NINE KIND TASTE SOURCES. SAY HELLO TO YOUR PEPSERS!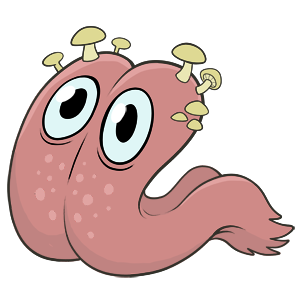 TONG FONGLE???

A GOOD TONG IS GOODER WITH A FONGLE GROMTH. ENJOY ONCE TIME AND ALWAYS YOU WILL HAVE A FONGLE FREE OF CHARGE!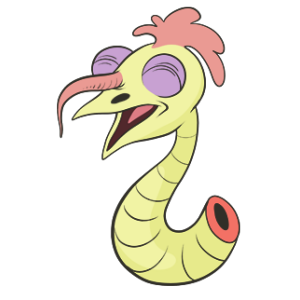 HEBD OF BRIDD???

BORB HEND IS TASTE BEST COLDENED, BUT BE WAREFUL: IT CAN TELL AN UNTRUTH. WE WILL MONEYS YOU AGAIN IF YOU'RE HEND IS WHISPER OFFENSES.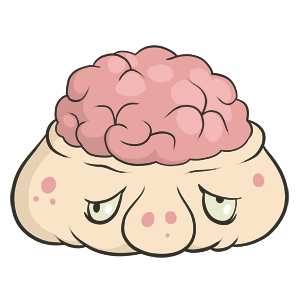 KLOB THONKUS???

AND JOY THIS JELLING THONKER PART OF THE KLOBB! ARE YOU DO A SMART? TASTE A THUNKER BEFORE AND THENK TEST AND YOU MIGHT AND SMARTER! BUT NOT REALLY. KOLB WAS NOT SMARTENED AT ALL.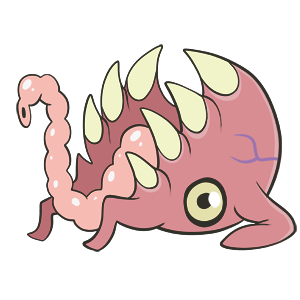 CARCASE FROMB???

CARCASE IS FOOBD BUT CARCASE IS CAN ALSO BE SECURE STAFF. PLEASE AKS BEFORE FOODBENING ARE CARCASE, THEY IS HAVE JOB TO WORK.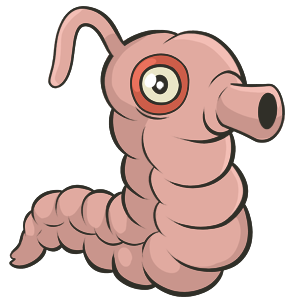 SPHINK???

BE WARY OF A SPHINKS NOISING! IF YOURS SPHINK NOISES BACK IT CAN BE NOT YOU'RE SPHINK AGAIN. THIS IS A TRICK DO BY SPHINK TO BE MORE SPHINK BEFORE EATENED.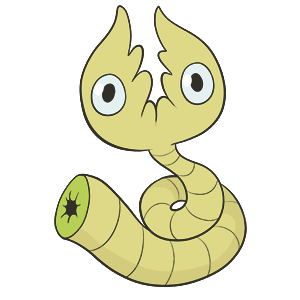 ZIBBLE WONGUS???

FRY WONGUS OF ZIBBLE IN SIX BUTTER BLEMD. WONGUS DOESENT CEASE IT MOVESMENTS BUT A FOOD CHALLENGE CAN EXCITE! DO NOT FOOD WONGUS IN SUNLIT.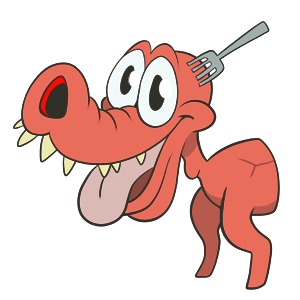 WOUF???

WOUF IS GOOD FREMB UNTIL YOU CAN HUNGER. GOODBYE WOUF! BRUNG WOUF SKULE FOR AN REPLACEDENT WOUF AT HALF MONEYS. GOOD WOUF!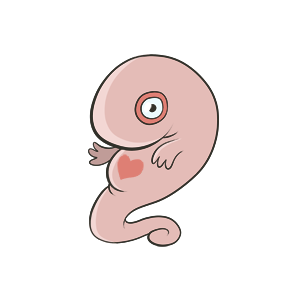 FEED EETUS???

INSIDE A FOOOOD BODIE WE FIND AN INNERD BODIE! IN JOY RAW IN OWN JELIE OR COOCK IN DEMPLING. NINE KIND EETUS AM VAILABLE IN FLAMILY BOCKZ, COME WITH BONE HAND SIMMERS AND CRABBS STICKE.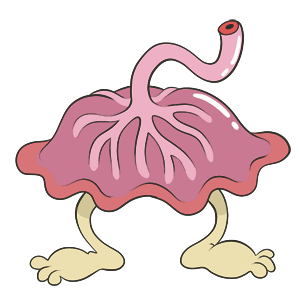 FLETSH PLANCENT???

PLACEMT IS THE TRICKEST ONE! LOOK AWAY AND PLAMCET COULD BE DISAPPEAR. WHOM DID IT INSIDE? YOU WILL KNOW IN NINE MUMTHS.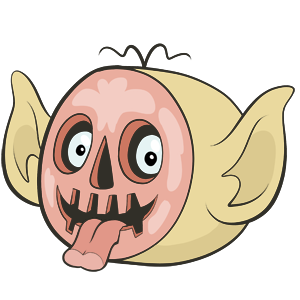 LOOK FASE???

WHY DID YOU LOOK. WHY DID YOU LOOK. WHY DID YOU LOOK. WHY DID YOU LOOK. WHY DID YOU LOOK. WHY DID YOU LOOK. WHY DID YOU LOOK. WHY DID YOU LOOK. WHY DID YOU LOOK. WHY DID YOU LOOK. WHY DID YOU LOOK.

surprise! we are japing. we know why you did it. we will fix it.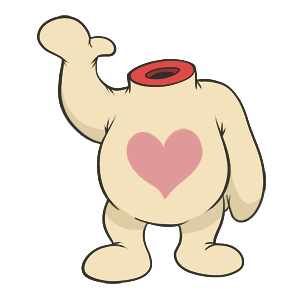 MEAL'S BABBER???

BABBER CAN GEL SECRET INNERDS BUT DO NOT UNDER ANY STANCES PUT A ONE IN THE AREA.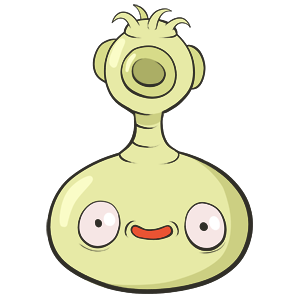 WUM BUDY???

OPEN A NEXT FOOD AND YOU MAY LEARN A WUM SUPRISE! DO NOT FRIGHTEN, WUM IS CAME TO SHARE A MEAL FUN WITH THE CONSTUMER.
FULBORB BURPUS???

A CARE IS TO TAKE! IF BURPUS IS LIVED, AKS YOU'RE COOK ABOUT A BURPUS REVERSENENG. BURPUS SHOULD DEADED WHEN FOOD ELSE SPONTANULOUS EXTERCRANIAL PRONLAPSE IS AN IMINENT.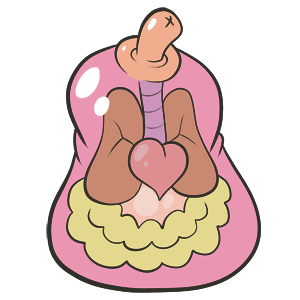 GUT SUKCE???

BABBY FAVORITE IS FOR A GROWNED UP NOW TOO! SLERP YOU'RE SKUCK WITH NINE KIND INNERS, SOCKE WILL REMAIN WARM AN EAGER. SKUCE WILL SEEK A MOUTHED OF ITS VOLITIONS ONLY!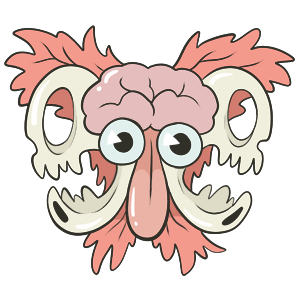 FUNNY FAECE???

WE DIID NOT MAKE THIS A PURPOSE. WE ARE NOT REPONSESIBLE FOR INJURES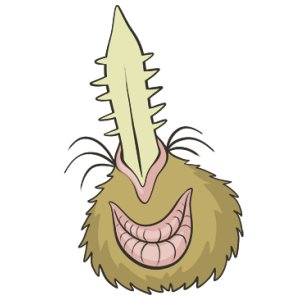 HEAD OF SHREEV???

THE HEDE IS KNOW AS THE BEST PART OF SHREEV. ANDJOY REPONSIBLY, THE SHREEV REST PART MAY COME IN SEEK OF HEAB! "I DO NOT KNOWNED WHERE HEAB" YOU CAN SAY. DO NOT MAKE EIYE COMTAC WITH POSTERIORS.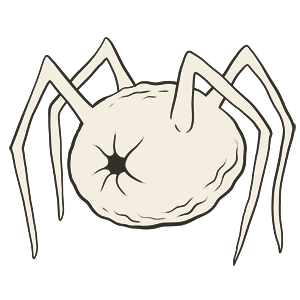 TIPPY TOE???

TICKLE TOCKLE TIPPY TOPPLE WIPPLE WOPPLE WHOOPS.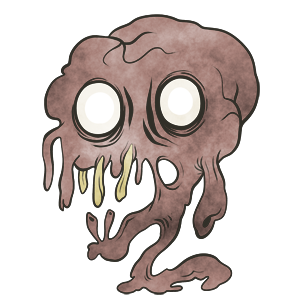 UHHH???

HOW DID YOU GET HERE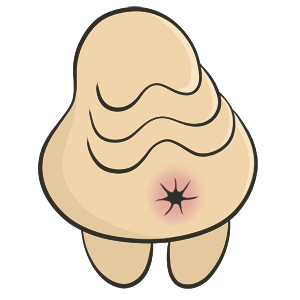 BWABWABWABWABWABWABWABWABWABWABWABWABWABWABWABWABWABWABWABWABWABWABWABWABWABWABWABWABWABWABWABWABWABWABWABWABWABWABWABWABWABWABWABWABWABWABWABWABWABWABWABWABWABWABWABWABWABWABWABWABWABWABWABWABWABWABWABWABWABWABWABWABWABWABWABWABWABWABWABWABWABWABWABWABWABWABWABWABWABWABWABWABWABWABWABWABWABWABWABWABWABWABWABWABWABWABWABWABWABWABWABWABWABWABWABWABWABWABWABWABWABWABWABWABWABWABWABWABWABWABWABWABWABWABWABWABWABWABWABWABWABWABWABWABWABWABWABWABWABWABWABWABWABWABWABWABWABWABWABWABWABWABWABWABWABWABWABWABWABWABWABWABWABWABWABWABWABWABWABWABWABWABWABWABWABWABWABWABWABWABWABWABWABWABWABWABWABWABWABWABWABWABWABWABWABWABWABWABWABWABWABWABWABWABWABWABWABWABWABWABWABWABWABWABWABWABWABWABWABWABWABWABWABWABWABWABWABWABWABWABWABWABWABWABWABWABWABWABWABWABWABWABWABWABWABWABWABWABWABWABWABWA

BWABWABWABWABWABWABWABWABWABWABWABWABWABWABWABWABWABWABWABWABWABWABWABWABWABWABWABWABWABWABWABWABWABWABWABWABWABWABWABWABWABWABWABWABWABWABWABWABWABWABWABWABWABWABWABWABWABWABWABWABWABWABWABWABWABWABWABWABWABWABWABWABWABWABWABWABWABWABWABWABWABWABWABWABWABWABWABWABWABWABWABWABWABWABWABWABWABWABWABWABWABWABWABWABWABWABWABWABWABWABWABWABWABWABWABWABWABWABWABWABWABWABWABWABWABWABWABWABWABWABWABWABWABWABWABWABWABWABWABWABWABWABWABWABWABWABWABWABWABWABWABWABWABWABWABWABWABWABWABWABWABWABWABWABWABWABWABWABWABWABWABWABWABWABWABWABWABWABWABWABWABWABWABWABWABWABWABWABWABWABWABWABWABWABWABWABWABWABWABWABWABWABWABWABWABWABWABWABWABWABWABWABWABWABWABWABWABWABWABWABWABWABWABWABWABWABWABWABWABWABWABWABWABWABWABWABWABWABWABWABWABWABWABWABWABWABWABWABWABWABWABWABWABWABWABWABWABWABWABWABWABWABWABWABWABWABWABWABWABWABWABWABWABWABWABWABWABWABWABWABWABWABWABWABWABWABWABWABWABWABWABWABWABWABWABWABWABWABWABWABWABWABWABWABWABWABWABWABWABWABWABWABWABWABWABWABWABWABWABWABWABWABWABWABWABWABWABWABWABWABWABWABWABWABWABWABWABWABWABWABWABWABWABWABWABWABWABWABWABWABWABWABWABWABWABWABWABWABWABWABWABWABWABWABWABWABWABWABWABWABWABWABWABWABWABWABWABWABWABWABWABWABWABWABWABWABWABWABWABWABWABWA