By Jonathan Wojcik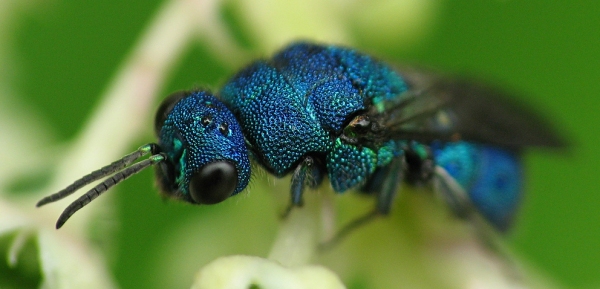 For all their bizarre, sometimes grotesque adaptations, parasitic organisms are seldom directly lethal to their hosts, having adapted to live in a careful balance with the animals they depend on as food and shelter. Parasitoids, however, are a very different story. These are defined as parasites which cannot complete their life cycle without the death of the host organism, transitioning at some point from parasite, to predator. While many varied life forms practice this sort of internal assassination, none are such devoted parasitoids as the insects we call wasps.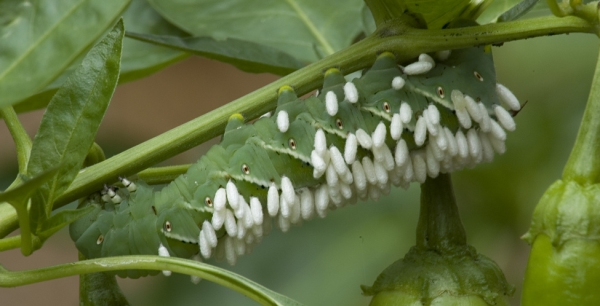 A tobacco hornworm covered in wasp cocoons - source
While most humans are familiar with wasps as angry, colonial, pepsi-diving summer pests, the majority of species are tiny, barely noticeable parasites of other insects or arachnids, integral in the population management of their fellow arthropoda. For nearly any insect you can name, a specialized wasp exists to destroy it from within, including every insect we humans recognize as a crop pest. As you can read more about in my first ever article for cracked.com, many forms of plant life have even evolved chemical signals to communicate with parasitoid wasps as a natural extermination service.
While these eerie and elegant creatures number in the tens of thousands, I've selected just ahandful of the most famous and unusual examples for a small peek into their beautifully chilling lives.
_________________________________________________________
Mutillidae: the flightless cuckoos