086: ARMOR EVOLUTIONS OF SINCERITY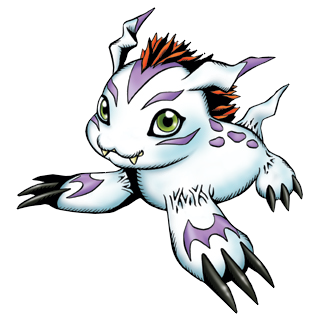 You messed it up again, dubbers! "Sincerity" was the crest of Joe and Gomamon in Japan, but they wound up using that name for Palmon and Mimi's in the English dub, so they renamed this one to "Reliability." Whatever! Due to the Gomamon connection, most of these are aquatic!
EGG OF SINCERITY + HAWKMON: ORCAMON
Hilarious. What's not to love about a goofy anthropomorphic porpoise in a life jacket AND life preserver? Pity it doesn't also add some floaties to its arms. Apparently this ludirous thing is "very cautious" but also "dull witted" and "often breaks things by hitting them too hard," but it's also well known for rescuing digimon who get lost at sea or risk drowning. It's a big, dopey lifeguard orca whale and it makes nooooo sense to be an armor form at all, let alone for a bird, but them's the breaks I guess.
RATING:

EGG OF SINCERITY + PATAMON: MANTARAYMON
This, on the other hand, could have been a lot better. Real manta rays have one of the most unique, charming faces in the animal kingdom, but fiction repeatedly sees fit to screw around with it, and Digimon just up and gives the poor thing a
dolphin's
face where no such thing ever belongs. It's also otherwise another dull, angular armor design. Pass.
RATING:

EGG OF SINCERITY + GATOMON: TYLOMON
Well, that's different I guess. The angelic cat's "sincerity" armor is a tylosaur?! Not bad, either. The "armor" part of it detracts a little, but the rest is a decently organic, scaly sea reptile.
RATING:

EGG OF SINCERITY + WORMMON: ARCHELOMON
Would it really kill them to give wormmon more invertebrates?
Especially
as armor forms? Archelomon isn't bad, though. Its colors and "ears" follow directly from the little green grub, it's a cool looking sea turtle, and it has giant knives for front flippers, which is a pretty unique look.
RATING:

NAVIGATION: