ORIGIN DIALGA AND PALKIA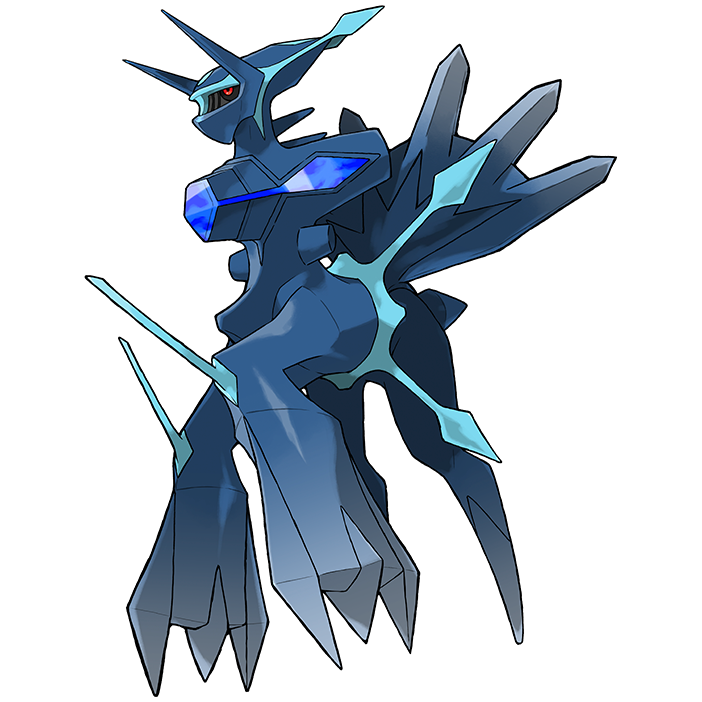 Okay, so, in Pokedex order, I should really have reviewed these two after Typhlosion, but they technically aren't "Hisuian Forms," so I thought they should count as their own category, in between the Hisuian forms and the brand new Hisuian species coming next. Does that make sense?? I'm winging this!

So, these are "Origin Forms" for the Diamond and Pearl dragonoids, just like how Giratina has an Origin Form! This turns Dialga into a much weirder looking thing; it has a more Arceus-like face, pointed back legs, and a bizarre glowing cannon-like growth sticking right out of its neck. This last detail really bothers people, because it looks like it's in the process of trying to swallow a giant lighter, or something, but I kind of like that awkwardness. It calls attention to how a lot of "mythic" Pokemon are something presumably more alien than just very rare, very special animals; after Sun and Moon, I can never stop thinking of them as coming from Ultra Space or something like it.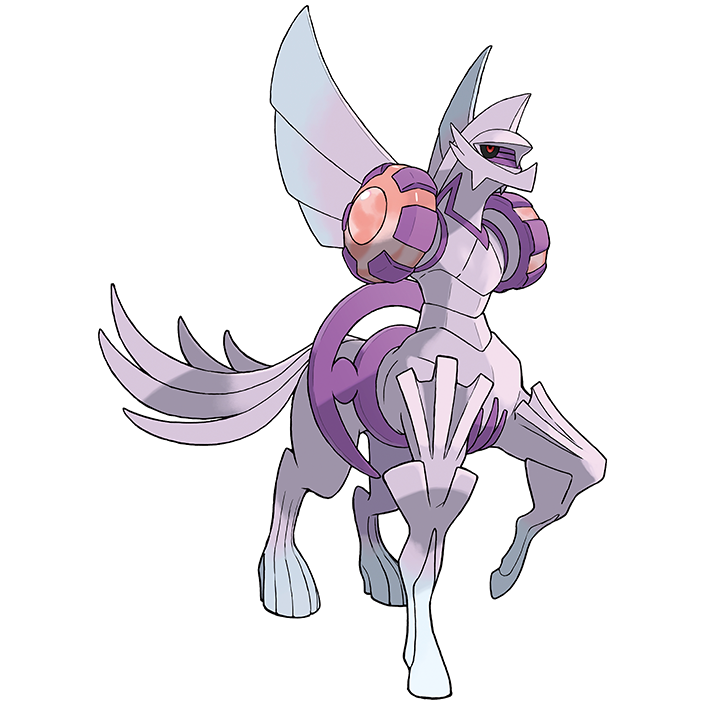 Origin Palkia gets pretty freaky as well, losing its reptilian kaiju-like shape to take on the body plan of an armless centaur. A bio on the official website - not its pokedex entries - ominously says that the space it occupies "has been torn to shreds," while its actual pokedex says it imitates the shape of Arceus in an attempt to gain its power. It doesn't look as "broken" as the Dialga, but it still looks "wrong" in a differently intriguing way.