Delibird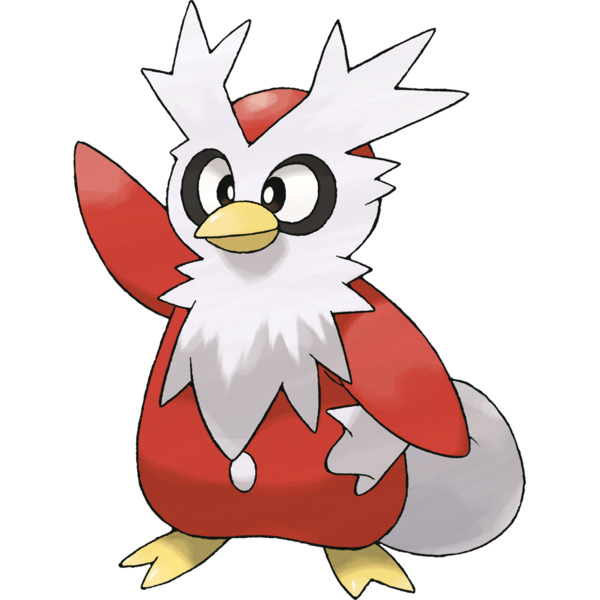 What kind of bird is Delibird? I want to say a penguin, but it's both ice type and flying type, and I think we've even seen it fly, haven't we? I guess it could be a flying penguin anyway, it's the pokemon world. Supposedly, this pokemon likes to deliver gifts in a "bag" that's also its tail, and it took me a surprisingly long time to realize that it's supposed to invoke Santa Claus.

This makes it even funnier that Delibird's signature move, present, either heals the target or deals a random amount of damage. Is this Santa penguin handing out explosives???

I like Santa Penguin and its butt bombs.