The Froakie Family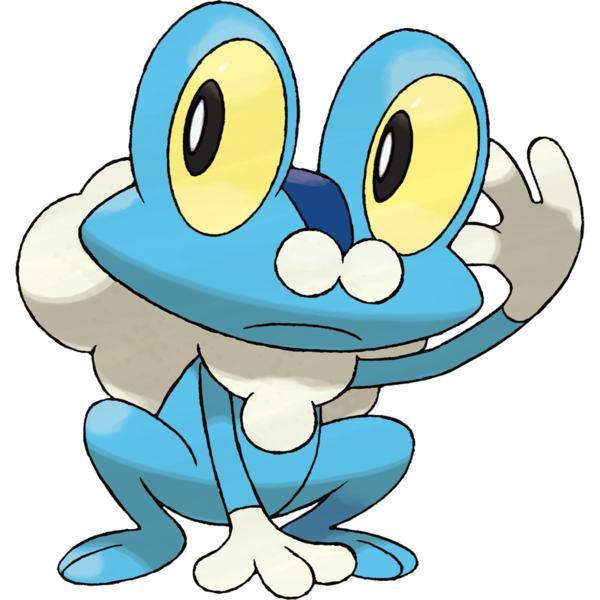 Apparently, the order of operations here goes "knight -> Wizard - > Ninja," with this DARLING little blue frog as our water starter. The white bubbles, of course, are a "froth" it excretes as a protective coating, similar to the foam some frogs can produce to protect their eggs!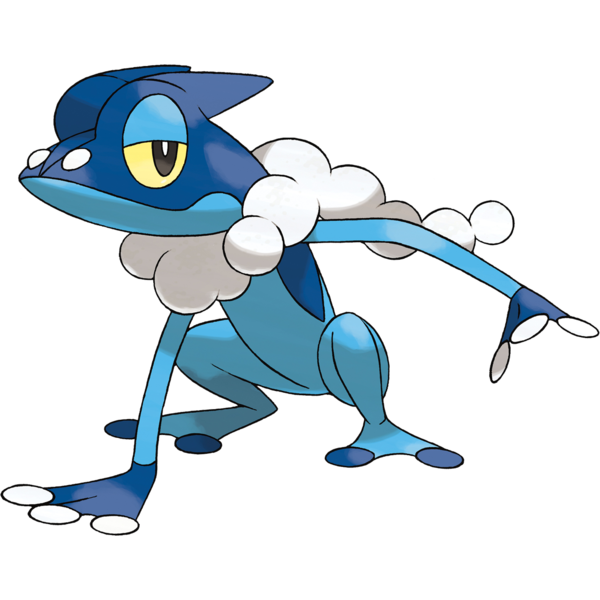 Frogadier goes more or less exactly where you expect Froakie to go; it's a cooler, sleeker, bigger, more dangerous spit-covered frog.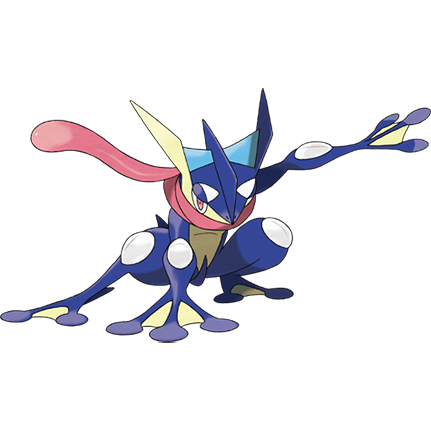 It's surprising, then, that Greninja would have none of the bubbling foam at all, but its new gimmick is probably my favorite of any starter pokemon - a tongue so long it wraps around its face and blows in the wind like an awesome scarf. That's adorable. It's such a great contrast with the more serious, menacing qualities of the design that I can actually forgive how otherwise uninteresting its face is. Had it retained the appropriately froggy, yellow eyes of Froakie. it would have been without flaw.

As a "ninja," this is also our first starter to carry the dark type. You may recognize that the secondary types at play here still follow the rock-paper-scissors of their primary types. Grass and Fighting are weak to Fire and Psychic, which are weak to Water and Dark, which are weak to Grass and Fighting.

Fans theorized that a set of starters would eventually opt for this very set of types, though personally, I think it would have been cooler if the secondary elements went in the "opposite direction;" grass/dark, fire/psychic, and water/fighting, giving each starter both a weakness and a strength against the next. Maybe some day.

Another I'm willing to give a five to, if only because it's a big, ninja frog with a tongue scarf.