LOST GEN I POKEMON:
WING

CONTENT UNCOVERED BY HELIX CHAMBER

Original sugimori style artwork by Rachel Briggs!

*POKEMON BELOW MAY BE PARTIALLY SPECULATIVE! PLEASE READ THOROUGHLY!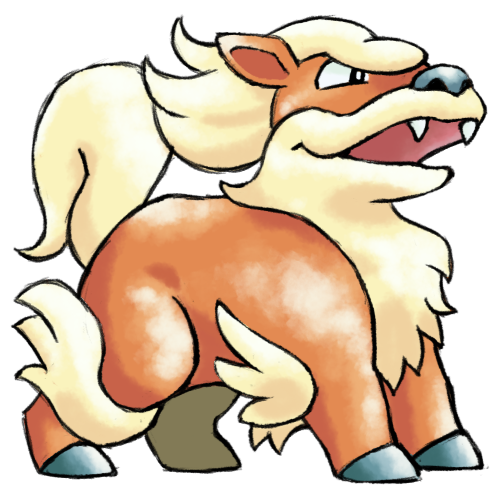 Hey, we're back
again!
In early 2019, some of the same folks who got their hands on the Gold and Silver demo version revealed their own recreation of the beta Red and Green, apparently pieced together from multiple sources including a few juicy hunks of recovered data
believed
to be authentic.
Incomplete as this data is, however, only a few dozen beta pokemon were successfully retrieved from limbo, and most of them with only their
back sprites
intact, which means that the team at
Helix Chamber
had to use their own imaginations to fill in a lot of what we are about to see.
Today's monster, however, is one of the exceptions...sort of. This one's front sprite
is
well known, but only because a tiny, fuzzy shot of it was shown on an official broadcast. Named only "Wing," it obviously became
Arcanine
, but when you compare the two, the differences are more extreme than you might think.

...Or at least more extreme than
I
thought. That is to say that when I first saw WING, my memory told me that it looked almost exactly like Arcanine without any stripes. Did I really remember Arcanine that poorly?? I guess I'm really
not
a dog person, huh. WING is much, much sillier looking than Arcanine, with a long muzzle and a more horse-like body complete with
hooves
. Kind of more like a ki-rin, isn't it?