LOST GEN I POKEMON:
OMEGA

CONTENT UNCOVERED BY HELIX CHAMBER

Original sugimori style artwork by Rachel Briggs!

*POKEMON BELOW MAY BE PARTIALLY SPECULATIVE! PLEASE READ THOROUGHLY!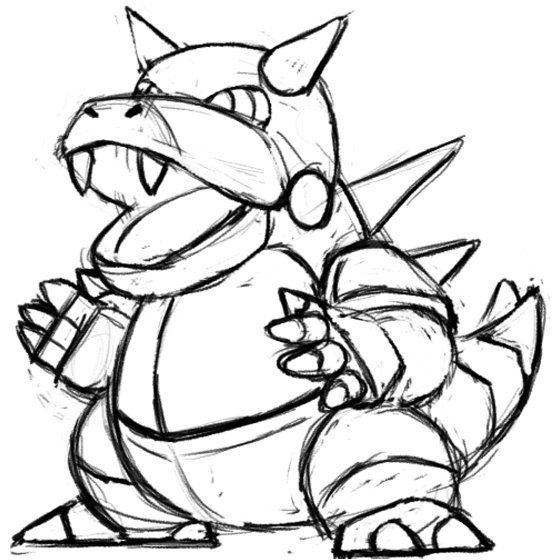 It's important to note that the pokedex numbers for these early mons were not at all final, but likely represent the order in which they were programmed into the game before a massive re-organization would have taken place. It certainly doesn't feel right that a robot dinosaur would only be Pokemon #21, which would have placed it right around our first encounters with Pokemon like Kakuna and Pidgey.

The fact that a fully mechanical Pokemon was planned so early is pretty fascinating. Voltorb and Magnemite would end up being the only metallic Pokemon in the original dex, and both read more as "living objects" than machines. It would seem that full blown robots were almost going to be a part of the Pokemon roster from day one, but were scrapped at the last minute. Today, our few robot-like Pokemon include Genesect and Magearna, but neither are really "robots" in the traditional sense, are they? They're an insect outfitted with cybernetic armor and a mystical, clockwork doll.

I kind of get the feeling that there's been a kind of internal rule against any full blown robot pokemon. Any other artificial being is fine, but robomons seem to be kind of taboo with Gamefreak until further notice.

How does Omega fare as a design, otherwise? Eh. Being mechanical is kind of its only gimmick; it's otherwise one of the most generic dinosaurian forms a pokemon can take.