LOST GEN I POKEMON:
STRIKE

CONTENT UNCOVERED BY HELIX CHAMBER

Original sugimori style artwork by Rachel Briggs!

*POKEMON BELOW MAY BE PARTIALLY SPECULATIVE! PLEASE READ THOROUGHLY!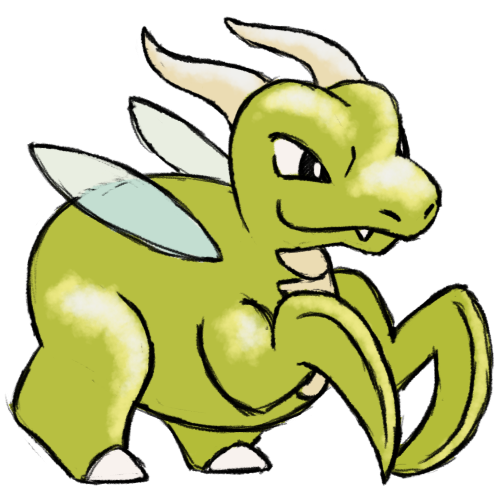 Yup. It's beta Scyther alright, looking like an absolutely ludicrous doofus compared to the slick and deadly lizard-bug we know today. It is certainly interesting to know that Scyther's reptilian aspects were not only there from the beginning, but only more overt in its earlier design, literally a fat lizard that happens to have mantis claws and insect wings.

I'm not sure if Strike would have been nearly as popular as Scyther turned out to be, its perfectly round body looking more humorous than "cool." I'd have certainly accepted that as a real Pokemon, but it does have a sense of being rather "unrefined" as a concept, and it's downright jarring just how much more detailed and menacing the real deal wound up being.