LOST GEN I POKEMON:
BALOONDA

CONTENT UNCOVERED BY HELIX CHAMBER

Original sugimori style artwork by Rachel Briggs!

*POKEMON BELOW MAY BE PARTIALLY SPECULATIVE! PLEASE READ THOROUGHLY!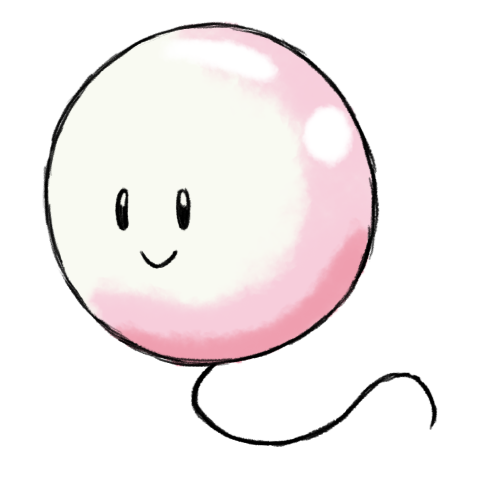 Today's pokemon is known to have been replaced by Jigglypuff over the course of staff popularity polls, and I'm not sure if I'm glad for that or not. I like Baloonda. I like the overall notion of a simple, pink balloon with a happy little face. However, I think that if we'd gotten Baloonda, we probably wouldn't have ever gotten Drifloon, which takes the concept of a sentient balloon and makes it much more unique, even a little unsettling. I suppose this was also a case in which they truly didn't want anything this simplistic in the dex, and I'm not sure it ever would have caught on with fans unless it had a slightly more elaborate evolution.