LOST GEN I POKEMON:
THE ELEPHANT

CONTENT UNCOVERED BY HELIX CHAMBER

Original sugimori style artwork by Rachel Briggs!

*POKEMON BELOW MAY BE PARTIALLY SPECULATIVE! PLEASE READ THOROUGHLY!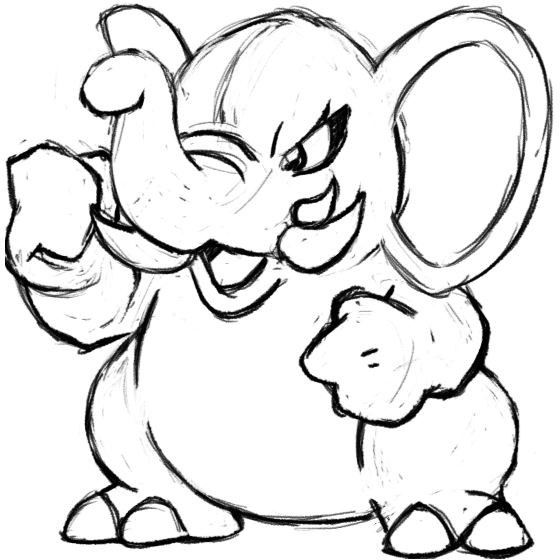 Dubbed "Trampel" by Helix Chamber, nothing else is known about this Pokemon except for its sprites, and while a fearsome, bipedal-looking elephant is a serviceable concept, I'm glad the pachyderm we wound up getting was Donphan, whose "tank tread" or "tractor tire" design gimmick makes it so much more than just a monster elephant.

The novelty of Pokemon's gameplay, the ability to actually trade virtual monsters between portable games, may have certainly been enough to carry its popularity with any selection of monsters...but you can see how the development of those monsters went from fairly straightforward concepts to designs with more of a "gimmick" or "hook" that really cemented them in the public eye.