LOST GEN I POKEMON:
JAGG

CONTENT UNCOVERED BY HELIX CHAMBER

Original sugimori style artwork by Rachel Briggs!

*POKEMON BELOW MAY BE PARTIALLY SPECULATIVE! PLEASE READ THOROUGHLY!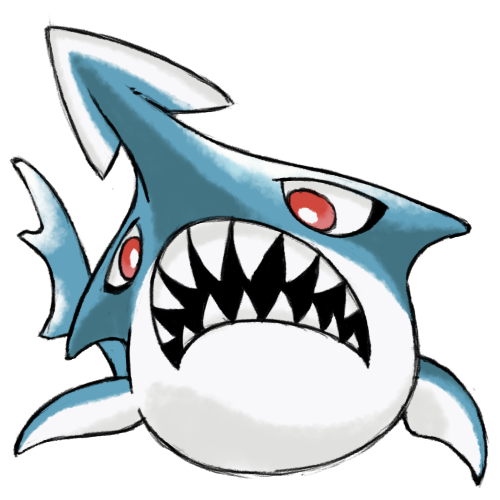 I'd like to apologize up front to fans of Sharpedo, because while I did give Sharpedo a positive review, Jagg here is superior in EVERY possible way. It's a smoother and more natural looking shark, but not at all in the "more forgettable" way of other betas we've seen. Not only does it have the gloomy grimace that makes real sharks especially great looking, but it subtly combines aspects of a regular shark with a sword-shark and a hammerhead in a hybrid design that also comes out looking like a speedboat with a harpoon gun!

Jagg is, simply put, the most perfect Pokemon shark there could have ever been. It's everything I love most about the aesthetics of these animals, and it looks immediately distinct in a classic kind of Pokemon way without having either too much or too little embellishment upon its inspiration.

Plus, its name was going to be JAGG. I wonder if it would have been one of those that kept the Japanese name, since you really can't go wrong with just JAGG! That's catchy!