LOST GEN I POKEMON:
BABY ZUBAT

CONTENT UNCOVERED BY HELIX CHAMBER

Original sugimori style artwork by Rachel Briggs!

*POKEMON BELOW MAY BE PARTIALLY SPECULATIVE! PLEASE READ THOROUGHLY!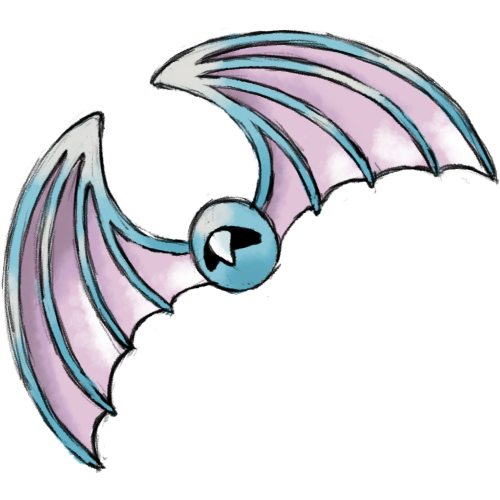 Can you believe little, tiny Zubat almost began even tinier!? We have no name and no known front sprite for this winged dot of a monster, but we can see from the back that it doesn't have ears, and I very much doubt that it had an eye or eyes if its evolution has none, as if there'd even be any room for more than a single, simple facial feature! I'm sure Rachel's illustration is quite likely to be right on the money here, and it honestly makes both Zubat and Golbat a whole ot more interesting.

You may recall that I never liked Zubat gaining eyes when it evolves, but if this had been the first stage, we would have a bat that starts with only a mouth, then gains ears, then gains eyes! A pokemon that evolves to complete its face! It really does disappoint me that this was scrapped. I would have not only liked Golbat with more context, but I would have liked Golbat as a final stage for reasons I've already given before.