LOST GEN I POKEMON:
THE FLYING(?) FISH

CONTENT UNCOVERED BY HELIX CHAMBER

Original sugimori style artwork by Rachel Briggs!

*POKEMON BELOW MAY BE PARTIALLY SPECULATIVE! PLEASE READ THOROUGHLY!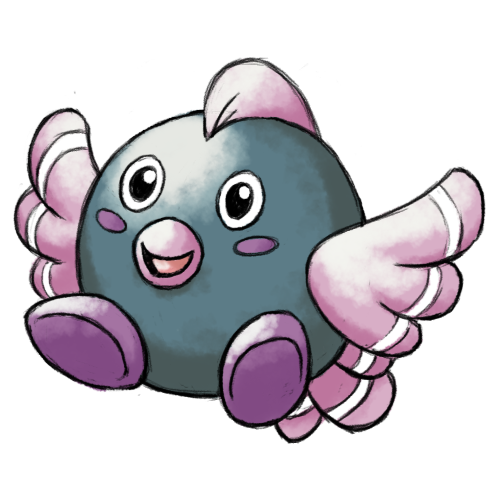 No name and no front sprites, but the back sprites for these two show a pretty fair bit of their designs, and it does appear that they were fish with big, wing-like fins. The first stage would have been a round little thing, like the Cheep-Cheeps from Mario, and I'm wondering if it would have been pure water or actually water/flying.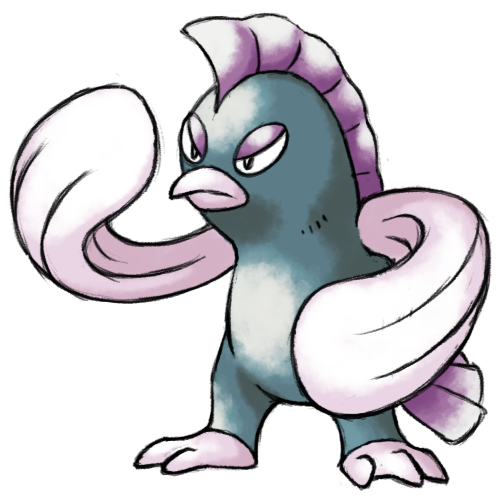 The second stage, appearing so upright from the back, may very well have had legs like this, or at least stood up on hind fins. Despite looking the most like flying fish, however, that back sprite doesn't really look like it's supposed to be flying; could it have been more of a fighting fish, using its fins like massive fists? Was it perhaps even a betta, also sometimes known as "fighting fish?" There's really no telling what kind of concept and typing these might have had, but whether fliers or fighters or both, I think they would have been at least a little more popular than the two goldfish we got instead.