LOST GEN I POKEMON:
SUMO FROGS??

CONTENT UNCOVERED BY HELIX CHAMBER

Original sugimori style artwork by Rachel Briggs!

*POKEMON BELOW MAY BE PARTIALLY SPECULATIVE! PLEASE READ THOROUGHLY!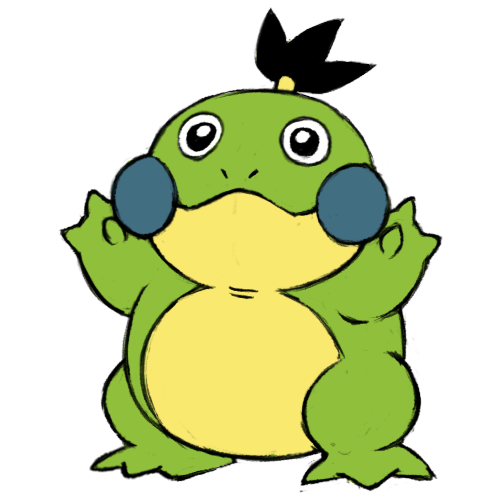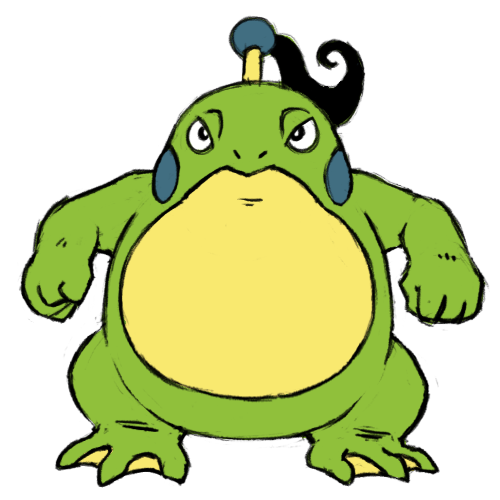 We've got a problem on our hands, this time! Not only do these two pokemon have no known name or front sprite, but their back sprites reveal absolutely nothing other than a couple of big, bald heads, each sporting a topknot. Nobody but a select few members of Gamefreak can possibly know what was ever attached to those heads, but the Helix Chamber team decided it might have been a frog pokemon, interpreting the black bumps on the first stage as a frog's vocal sacs.

It's a pretty good guess, I think, but since we don't truly know what these Pokemon were...I don't think I can correctly rate them! All we know is that a couple of deleted pokemon had bald monk heads!! They could have been ANYTHING with a bald monk head!!!