LOST GEN I POKEMON:
THE LIZARDS

CONTENT UNCOVERED BY HELIX CHAMBER

Original sugimori style artwork by Rachel Briggs!

*POKEMON BELOW MAY BE PARTIALLY SPECULATIVE! PLEASE READ THOROUGHLY!
While certainly clearer than yesterday's mere scalp-shots, we will likely never know what these three reptiles looked like below their necks. The first stage does appear to have a very Bulbasaur-like head on it, but with a thinner build and no obvious wings, fins, spines or other additions. As far as we know, it's just...a baby lizard.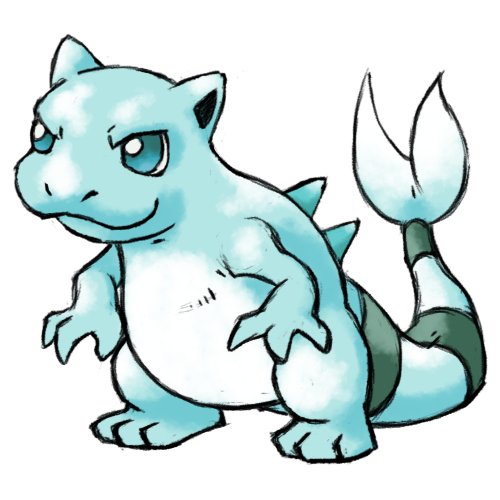 The second stage has a curiously Blastoise-like head from the back, and Helix Chamber speculates that, perhaps, it was an aquatic reptile, like a Chinese Water Dragon lizard. Whatever it actually was, I think I'd still only have given it a 3/5. It's a lizard. Not bad, but still...just a lizard.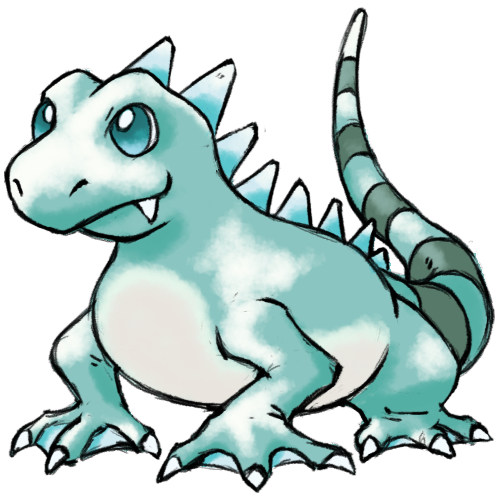 The final stage sports a row of longer spines down its back, and looks very much like a Pokemon-style iguana. In fleshing out this one, our artist thought perhaps it could have been something like a marine iguana, and I personally really like that idea. We'll never really know, but I kind of do wish the first generation had a simple, spiky, fat lizard in it of any elemental typing. Sure, we've got Charmander and Charmeleon, but they evolve into a dragon, and that's just not the same!