LOST GEN I POKEMON:
THE MID-DUCK

CONTENT UNCOVERED BY HELIX CHAMBER

Original sugimori style artwork by Rachel Briggs!

*POKEMON BELOW MAY BE PARTIALLY SPECULATIVE! PLEASE READ THOROUGHLY!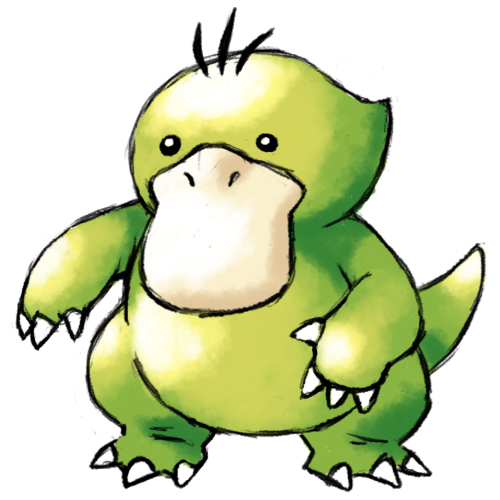 So, at one point in time, there was actually going to be a middle stage evolution between Psyduck and Golduck, mostly resembling a larger Psyduck with beadier, more soulless little teddy bear eyes and a back-swept head. I won't repeat my rants that this pokemon line actually represents platypi rather than ducks, and just say that this was another one they were right to do away with. It's cute, sure, but it really wouldn't have added anything important to the line, besides filling up the pokedex with a very marginally creepier Psyduck.