LOST GEN I POKEMON:
GYAOON

CONTENT UNCOVERED BY HELIX CHAMBER

Original sugimori style artwork by Rachel Briggs!

*POKEMON BELOW MAY BE PARTIALLY SPECULATIVE! PLEASE READ THOROUGHLY!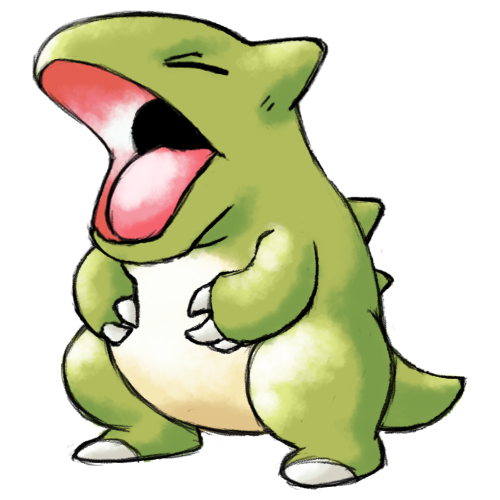 Our next pokemon begins its existence as a critter Helix Chamber has dubbed Decilla, from a back sprite that occupied spot #137 in the beta pokedex. This is another result of the monsters initially added on in developmental order, since its evolution is only Pokemon #031.

While we only have a back sprite to go on for this creature's design, it already has an awful lot in common with what would become the design of the "substitute" pokemon move, which I think is pretty interesting. It also feels like it was intended to be Pokemon's official homage to Godzilla, and it's likely that it became what we now know as Larvitar.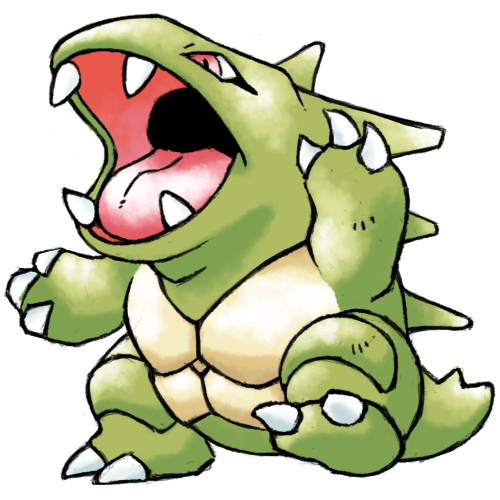 The evolved form, GYAOON, is known from a front sprite and an official name, and both the Godzilla and early Tyranitar connections are more evident here. It's a very simple creature, but I have to say I like it very much, and in fact significantly more than the later T-tar. It's just got such a nice chunkiness to it, and the gigantic mouth is especially charming to me. I feel like it might have been a remarkably popular pokemon if it had been there since Day One.