LOST GEN I POKEMON:
THE BETA TURTLES

CONTENT UNCOVERED BY HELIX CHAMBER

Original sugimori style artwork by Rachel Briggs!

*POKEMON BELOW MAY BE PARTIALLY SPECULATIVE! PLEASE READ THOROUGHLY!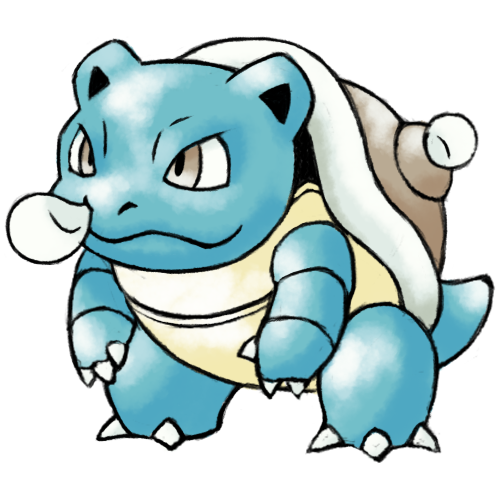 This back sprite was difficult for the team to decipher, and I don't find it particularly readable myself, but they hypothesize that it was an alternative member of the Squirtle line, and blowing a bubble from its nose. I think that's a reasonable deduction, but it really is almost impossible to tell for sure! Once again, so difficult to tell that I think I might have to skip the rating for this one, but at least now you know of another mystery pokemon to keep you up at night until your dying day!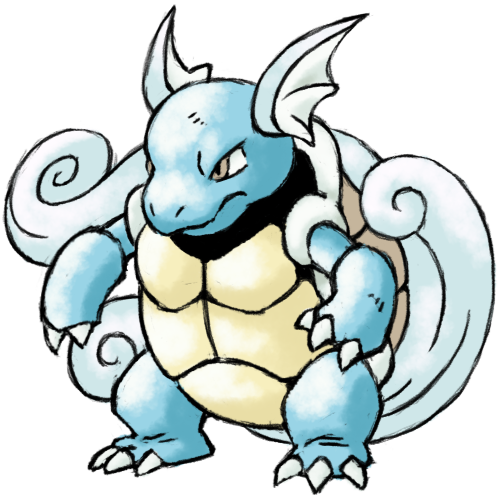 Added all the way in dex space 181, however, is the original design for Blastoise, which you will notice actually follows directly from Wartortle's design! It always did seem strange that Wartortle would acquire a swirly tail and ear-fins only to drop them completely when it evolved again...but then, how would the previous Pokemon fit into all this?

WELL, I originally went on for a paragraph here that these two pokemon may have originally switched roles at some point, but actually, the final Blastoise already existed in this dex, but wasn't even related to squirtle! There were almost TWO different lines of water turtles in the first generation! So it would seem that at the very last minute, they folded the two together!