LOST POKEMON: PROTO CLEFFA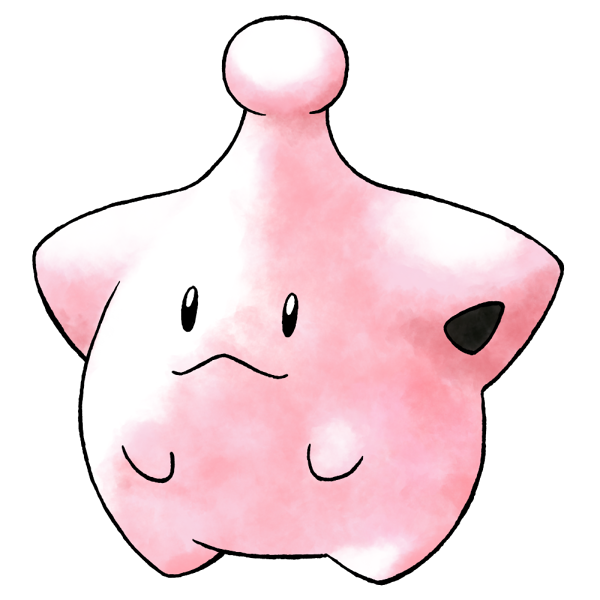 Prototype Cleffa is another I find more appealing than the final version, and for the very same reasons that others might dismiss it as awkward and weird. The Clefairy line is supposed to come from space, right? Early Cleffa's overall star-like shape, blanker expression and weird, fleshy, antenna-like head knob just read so much more like the "moon fairy" these things are supposed to be. This is totally the kind of friendly little space gnome I might expect in older science fiction cartoons.

See, there's simply no comparison! The Cleffa we wound up with doesn't have
anything
to set it apart visually from the average cutesy pokebaby. BLEH! I think I even like protocleffa and its headknobble more than I like Clefairy or Clefable, either!