LOST POKEMON:
SUNNY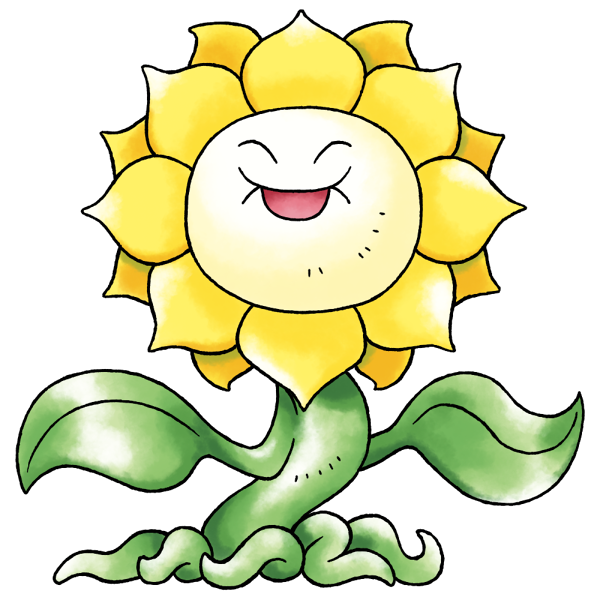 I wasn't really sure if I should review Sunny or not; there's a few of these we've skipped when there just weren't enough differences between the beta version and a final pokemon, but comparing Sunny to Sunflora, I'd say they're FAIRLY distinct from one another...


Sure, the only physical differences are a subtly altered face and the presence of feet, but "Sunny's" more realistic plant stem and cluster of wriggly roots turn it into a remarkably different sort of pokemon. This isn't a flower creature with legs anymore, but JUST a flower that got up and started crawling around. I don't think any pokemon ever did have just a bunch of thin, writhing tendrils to walk on like this one did. Pokemon tentacles instead tend to be thicker, straighter, and usually smaller in number.
What's also interesting about protoflora? It was going to be
grass/psychic
, the typing they'd instead give to the legendary Celebi! I guess they still thought psychic should be something rarer and more unusual than a mere walking sunflower warranted, but it certainly might have helped Sunflora to stand out a bit better, and I wonder how its typing might have been integrated into its concept. Converting solar energy to telekinetic power?