LOST POKEMON:
MADAME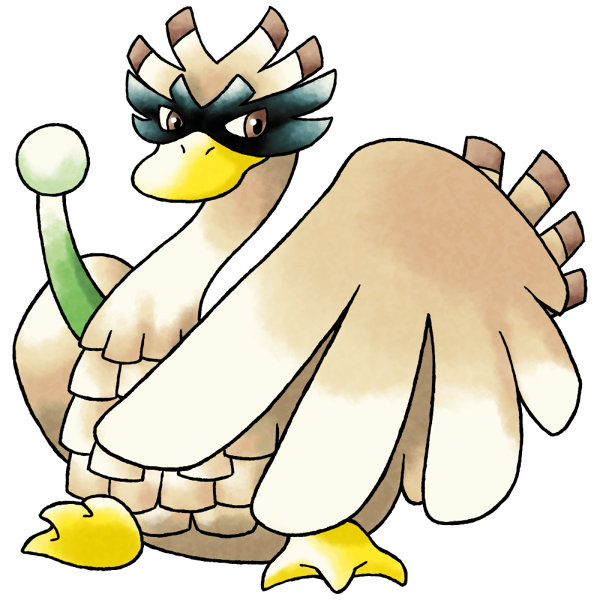 WWWWWHHHAAAAAAAAAAAAAAAAAAAAAAAAAAAAAAAAAAAAAAAAAAAAAAAAAAAAT!!??!!!!!!

FARFETCH'D WAS SUPPOSED TO HAVE AN EVOLUTION THIS WHOLE TIME!?!? I can't think of any first-generation Pokemon people have begged harder to evolve, or basically see any sort of attention, and not only did it very nearly have an evolution in the very second generation, but it was a lot different from the samurai ducks most people predicted. The black mask and the feminine name tell me they were probably going for an elegant swan here, though it's possibly supposed to be more like a Canadian goose. If you know anything about either bird, though, then you know it's fully appropriate for them to want to cut you.

MAN do I feel bad for Farfetch'd and its fans. They could have been slicing people up with its mean-ass goose mom since the 90's!