Though most of the film itself is a bore by today's standards, the cannibal brains from "Fiend
Without a Face" have always been my favorite classic cinematic monsters, and are (to me) still
one of the most impressive special effects in horror history. Invisible and intangible, "THE
FIEND" is an unnatural mental lifeform - human brainwaves given a will of their own by the effects
of radiation fallout - which appears to suck the brains and spinal columns from its victims.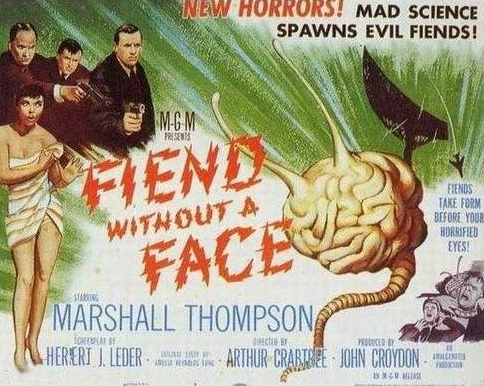 ...But when finally made visible in glorious stop-motion animation, THE FIEND is revealed to be
the missing brains themselves; an ever-growing legion of creeping, leaping, ravenous mutant
brains! Whether they are individual monsters or a single mind with many bodies is open to debate,
though the characters usually refer to only a single "fiend".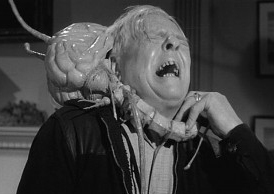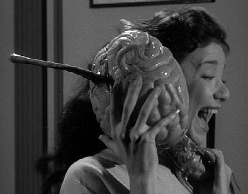 For 1958, Fiend Without a Face was considered shockingly graphic.
So graphic, it was rejected by dozens of theaters and outright banned in
Sweden. Today, it earns barely a "PG" on television.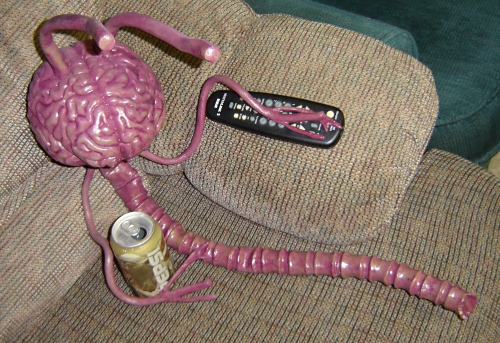 An awesome life-size latex fiend is available from many Halloween supply
chains!