Mantid's Undead Pirate Adventure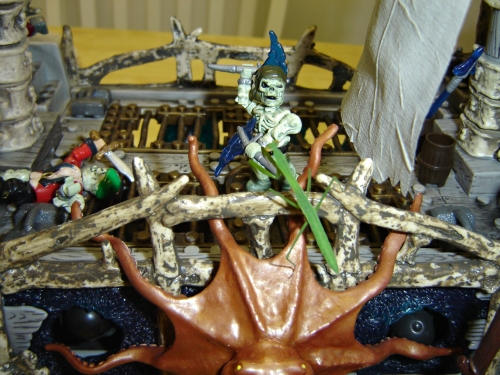 For about a year ago, my seldom-used dining room table was dominated by a Mega
Bloks skeleton pirate ship. One day in the summer of 2007, I noticed something
small and green climbing up its side and followed the visitor around with my
camera...

And they thought the
octopus
was bad.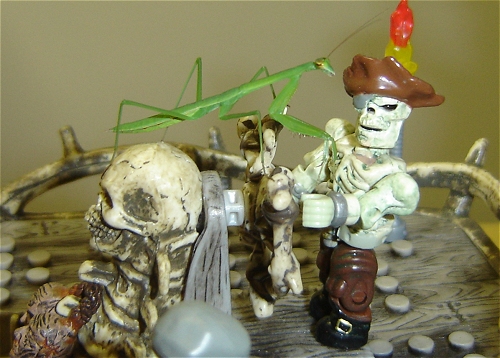 Just keep steering. Just pretend you don't see it.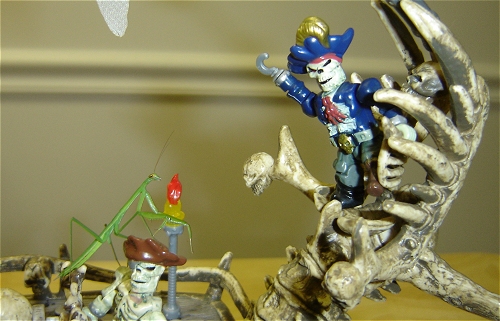 CHALLENGE FOR THE TREASURE.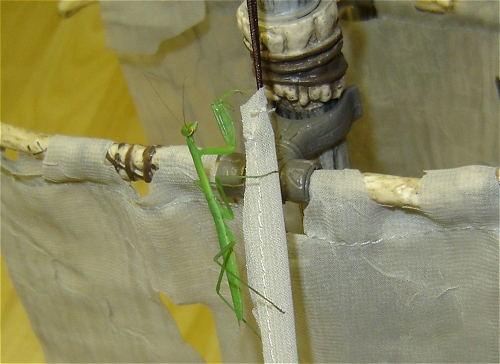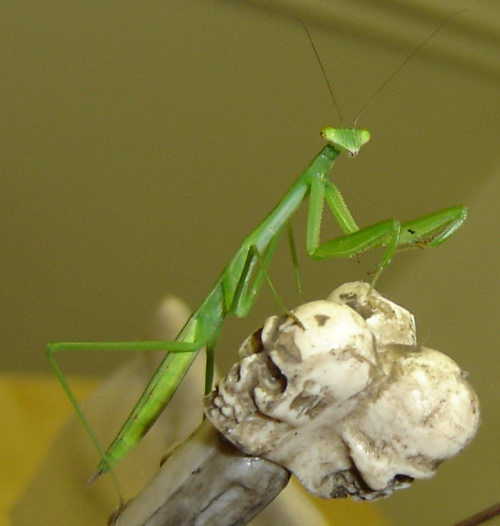 Having bested the captain, the interloper climbs the mast...

...and declares rulership over all he purveys.