Interesting Rubber Bug Packaging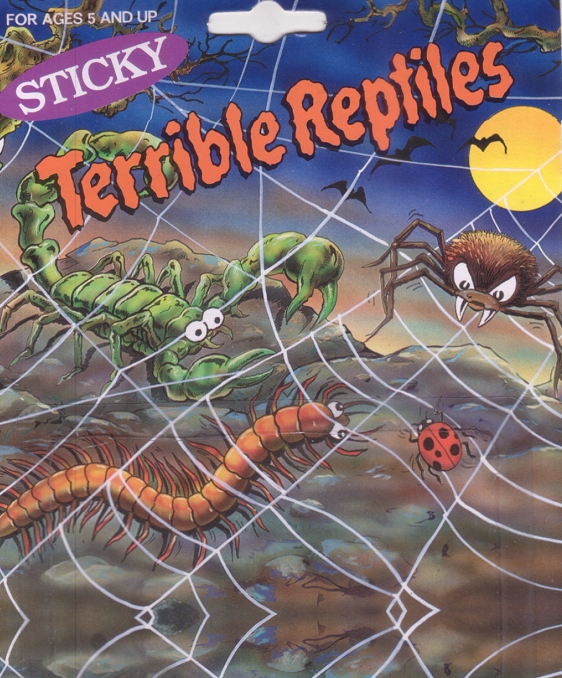 This cool-looking package included either a giant, sticky centipede, tarantula,
or scorpion...none of which are even remotely "reptiles."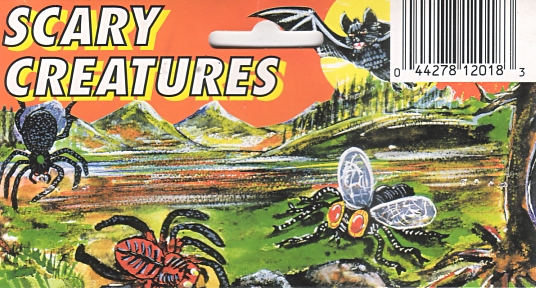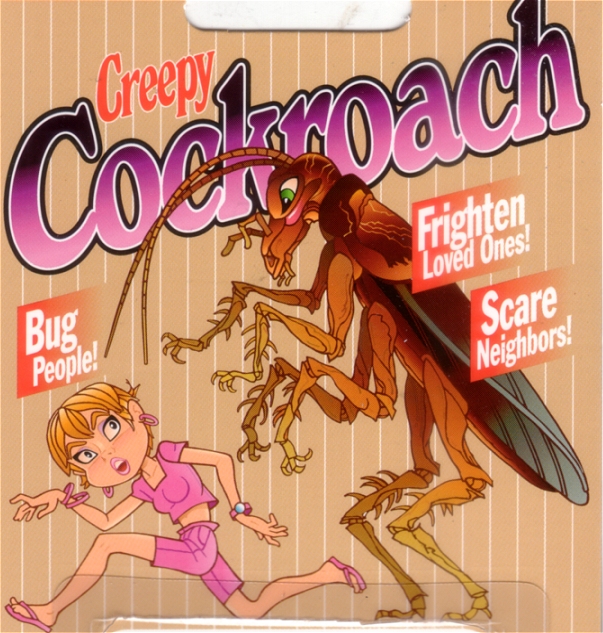 The same rubber cockroach is sold everywhere as a "practical joke", but this
one had the most delightful packaging art of any I've seen. The giant insect is

very
nicely designed! This same manufacturer produces some other insect
gags, including tiny, plastic ants...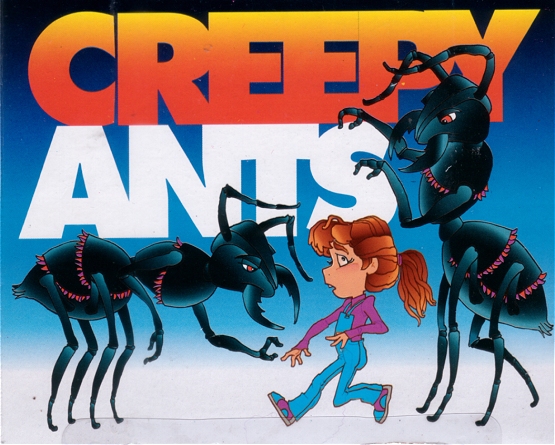 If that girl is half as young as she looks, these are creepy ants indeed!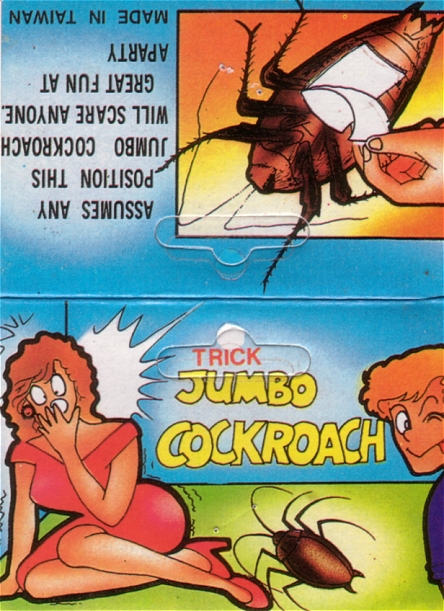 Another sexist giant cockroach package (one of society's great flaws) with a
sort of retro 70's anime art style. This one came with an extra large rubber
cockroach and a sticky mounting square for "great fun at aparty".

"Scary Creatures" came stapled to a plastic bag of various rubber insects,
spiders, lizards and one bat. There's nothing really amusing about the
artwork, but I think it looks really neat. I particularly love the fly.