The Sludge Bucket Gooper Ghost

I came upon this wonderful looking package way back in the early 80's on the
shelves of "Kiddie City," and immediately had to have it. A giant, veiny yellow
monster that blows slime bubbles out of its pelican-throat is one thing, but a name
like Sludge Bucket was icing on the cake. Unfortunately, it was just too expensive
at the time, and I would never see one again until the magic of
Ebay
more than
fifteen years later.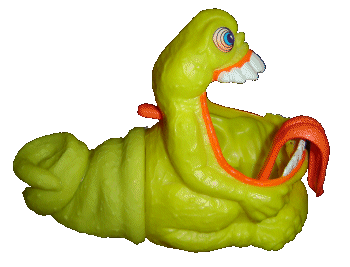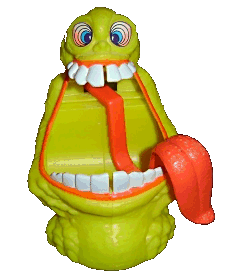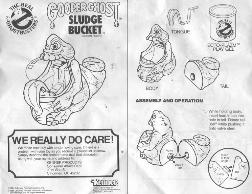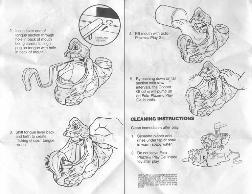 My Sludge Bucket scarcely performs his intended action feature, but looks great
with a mouthful of rubber bugs and a freaked-out Janine for good measure. Best of
all, he came with a set of instructions I can proudly display on the front of my
refrigerator. Click to enlarge!