>Investigate the metal door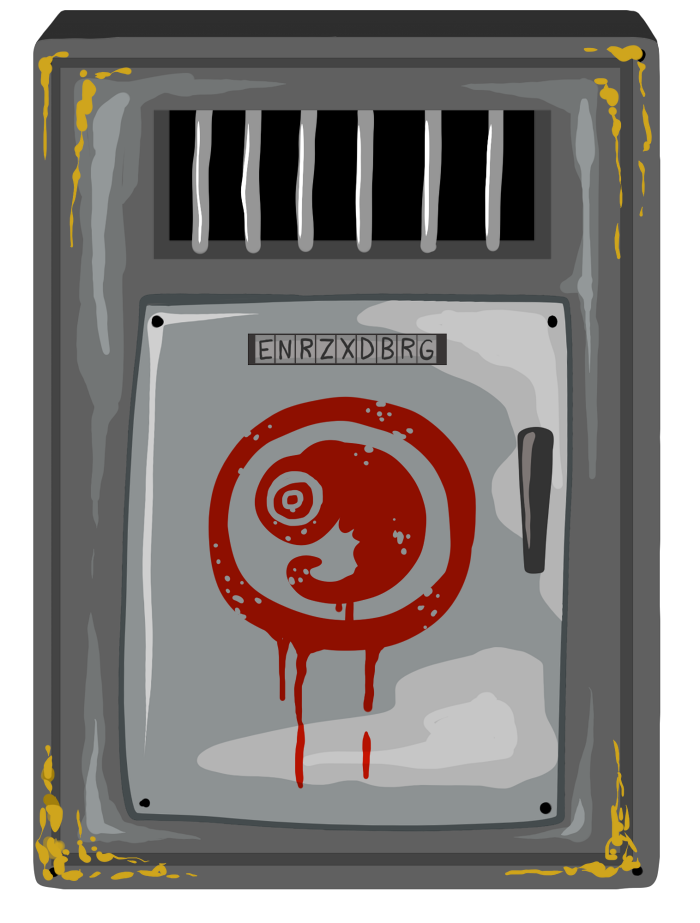 Flecked with rust, the immovable steel door has some sort of security lock on it. You can see only blackness through the bars, and the faint sounds you can hear remind you more of a sawmill or assembly line than a hospital ward. Buzzing, grinding, clanking and wet splatters echo deep in the darkness. The hastily painted insignia appears to represent an embryo. You don't feel well.

On a hunch, you try a number of combinations. What did that little thing call itself? It can't be that obvious, but...he did seem a little wacky.

H M P H A G E T E

...Nothing.

D R P H A G E T E

...Nope.

D C T R P H A G E

...No.

D R H M P H A G E

...Zip.

You probably have no hope of guessing. It could be anything, even random letters, but someone or something else here has to know it. For now, you're going to check the other exam rooms. If they put you in one, couldn't they have put your son in one too?