>Ask to see inside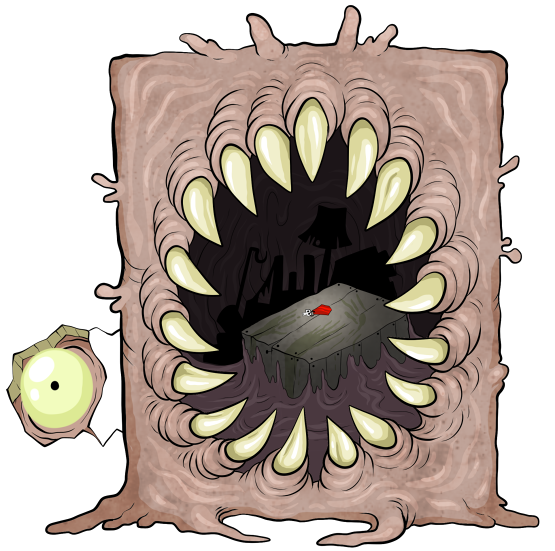 FLESH DOOR:

Oh, no problem! Always here to help!




MYSTERY VOICE:

See anything ya like, meatycakes?



The teeth retract into the surrounding flesh, more like a cat's talons than a set of jaws. You still can't see where the other voice is coming from, but you can see a variety of objects in there, most of them severely deteriorated...except for something glinting on an old, wooden crate.


YOU:

...I don't suppose you would want a cupcake, would you? Maybe an apple?




FLESH DOOR:

Are they the meat kind?




YOU:

The meat k-?! ....No, I don't think they are.




MYSTERY VOICE:

SHE'S meat, dummy!




FLESH DOOR:

What?! Really??....Is...is that true?




YOU:

.....No. Not at all.




FLESH DOOR:

You can't trick me! I can smell it!

Come on, don't be stingy. How am I even gonna get any sleep on an empty me?




YOU:

I kind of need it, sorry.




FLESH DOOR:

Aw, come on, you've got all kinds of weird lumps and branches, they can't all be important. Nothing needs that many bits!




YOU:

What do you know? You're a room.

Am I wasting my time here, or do you know anything important?




MYSTERY VOICE:

...I know you're gonna need this nice shiny key if you ever wanna see that kid of yours.



You haven't mentioned that yet...and it doesn't feel like either of these things are invading your head like those other doors.