>Tell your tale in appropriate lingo
So this fungus calls herself a princess and wants to know about your "quest"...but you're not so sure she's a fan of Doctor Balmer, if she even knows who that is. Maybe you just have to explain this the right way...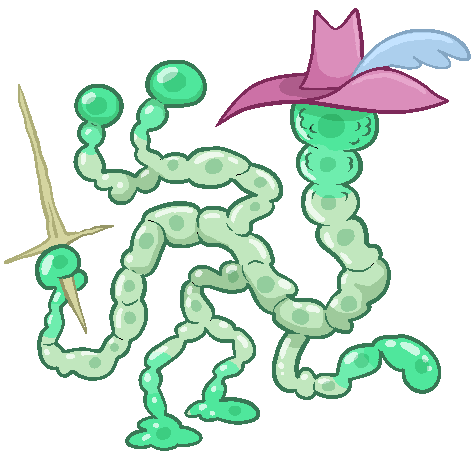 CELIA:

What manner of quest interests a worm?




YOU:

...I'm not...I mean...I don't belong here. I got here from a very different world, and I don't even belong there either. I just want to go home, but a....

....wizard?...

....Won't send me back without finding his...uh...his umm...er...




CELIA:

...Treasure! Of course! You seek a magnificent treasure!




YOU:

...YEAH! I mean...you could say that, I guess. The, uh, wizard couldn't really tell me what it was I was looking fo-




CELIA:

SECRET TREASURE! My very SPECIALITY!




YOU:

Heh, you got it. So secret he couldn't even tell me where the hell to look, either.




CELIA:

A challenging venture indeed! No wonder you dared seek my legendary expertise! Your resolve is almost admirable, for a mere worm!




YOU:

Right! Yeah! He did suggest I find some sort of "community" about East of here, do you know what he could have meant?




CELIA:

Of course! I know it well! Alas, you will never find a more loathsome nest of riffraff and knavery. You have chosen your companionship wisely!




YOU:

So you'll show me the way?!




CELIA:

Naturally! Not for free, mind you.




YOU:

Oh...r...right...keratin was it? Is this worth much?



You bring the monster's attention to your hair. At least, the back poof.



CELIA:

That's what I smell! What kind of beast grows keratin from flesh!? Now I know you're no normal worm!




YOU:

It's all yours, if you can help me get out of here.




CELIA:

Such unwormly generosity! You have my word as both royalty and rogue!



CELIA HAS JOINED THE QUEST