>Head towards the Sleepy Room
You go North, following that mysterious chain to a new room. Your NAUSEA throbs. You are surrounded by those clammy-looking little gremlins, murmuring away in the dark.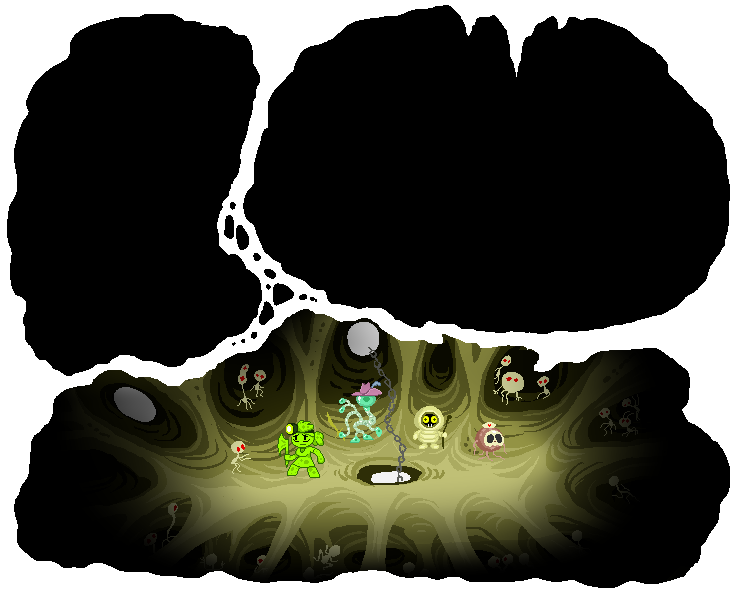 YOU:

Um...




MAGGIE:

We must be gettin' closer to somethin' pretty weird.




YOU:

That phlegm-faced thing wasn't weird enough?

Why did it...say those things...




MAGGIE:

Probably manifestated from yer core; cobbled together a bioform from yer experiences n' anxieties.

That, or it were a bona-fide doc from some other layer, come by to see what's up, same as us.




YOU:

Great.

Thanks for setting it off, by the way, that was only my hundredth worst new experience lately.




MAGGIE:

Aw, shucks, anytime!