>ITEM CHOSEN
The tiny bookworm sways to some inaudible rhythm, nodding his little head as though affirming equally inaudible dialog.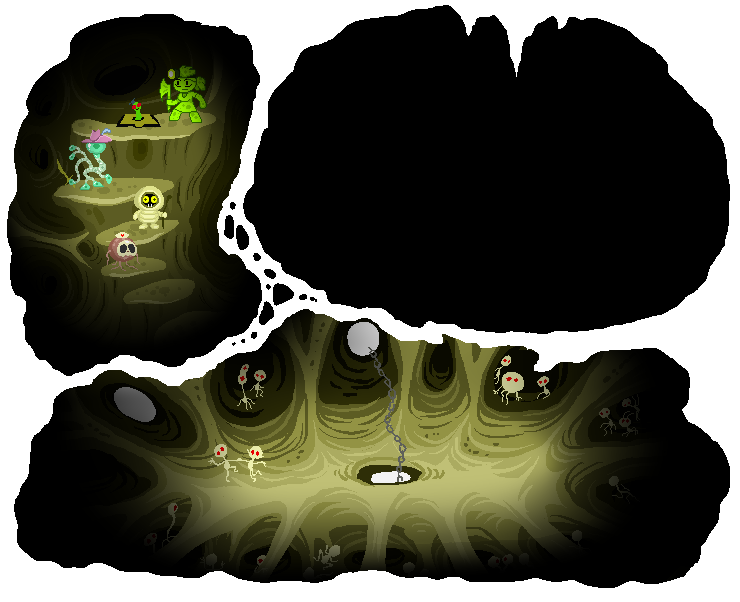 PROFESSOR LEXICOVERMUS:
Mhm...mhm...boooy howdy-doo! You could sure use some organizationating! Ever consider
lexicomorphosis?
Ya never do think as clearly as ya can on paper! Give it a thought, why dontcha?
In the meantime, I do believe I heard one request more than any other in the end, so, Madame Chartreuse, as they call you, I believe
this
is yours!
From his own black, physically impossible hole, the professor pulls forth a few wrinkled, water-stained papers, messily printed and barely stapled together.



YOU:

Uhh...thanks?




PROFESSOR LEXICOVERMUS:

Nooooo problem! Hope your reading experience is enlightening! And to the rest of you out there, keep your eyes peeled and I'm sure we'll meet again! I could pop up just about anyzone! Course, next time, I'll expect you to bring me a library card for my trouble! BYYYE-DIDDLY-DEE!!!



The Professor disappears into his book, which in turn collapses and vanishes with an audible "POP."



YOU:

Okay, I still have no idea what just happened.




MAGGIE:

The Professor works in mysterious ways, but we can surmise that someone or something out there wanted to relay information to you. I suggest you take a look at it, it could be very important!




YOU:

Uh-huh...

...This reads like part of some bad autobiography...




STAPH:

Is it helpful?




YOU:

I...I don't know...if it's for real, then we aren't the first human beings to wake up in the Hospital like that...




STAPH:

That seems comforting to know.




YOU:

Yeah, but...it doesn't end well...it almost feels like a threat.

Something wants me to know that this person never went home...




STAPH:

It needn't be a threat...perhaps they simply want to warn you? Or, perhaps, that story simply isn't complete.




YOU:

Yeah...maybe...

...

We better keep going...