>Ask the Polyp About the "Mousehole"
Dr. Man suggested letting someone or something unlock Phage's office from the inside. That awful polyp thing has been lazing around in your inventory for a while now...maybe it could fit through?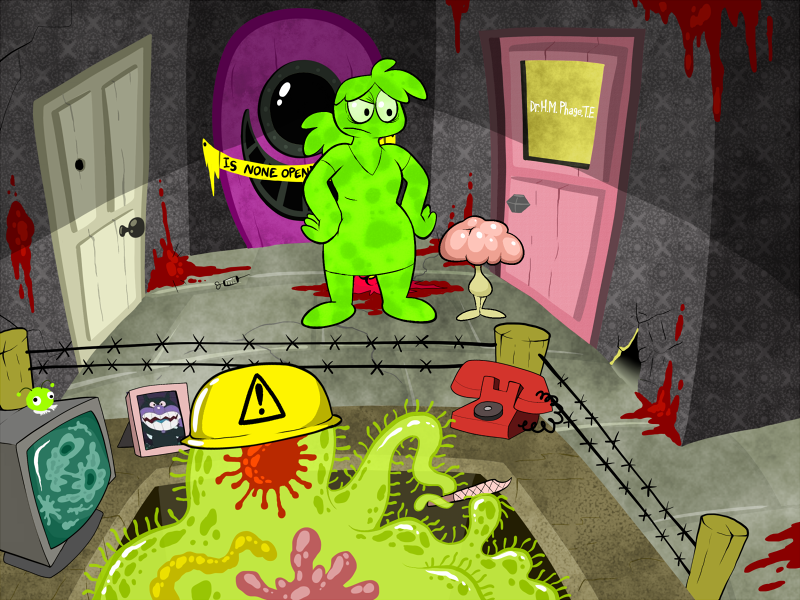 RAMBLIN' EVIL COLORECTAL POLYP:

Listen lady, even if that creep-O doctor weren't in there already, and even if I could fit through that without tearing my membranes, there's only one kinda hole I'll dignify with my attention and I shouldn't oughta needta go into no intimate details here.




YOU:

"Creep-O" huh? What can you tell me about him, anyway? Or are you just gonna keep taking up space?




RAMBLIN' EVIL COLORECTAL POLYP:

You got yourself a colon, I can "get" you. You make sense. The lil' stone kid, that ain't got a colon, but it knows a thing or two about passing through orifices. I "get" that. Makes sense.

Doctor chuckles...yeesh...no colon, no particular opinion of colons. No immediate relationship to anything even like a colon. No thanks! A real freak-oid, that one.




YOU:

There...aren't a whole lot of subjects you can help me with, are there...




RAMBLIN' EVIL COLORECTAL POLYP:

I am what I am!



It seems you're going to have to catch Phage out of his office, and find someone or something small enough to slip through the wall without a fuss. There could always be some other route to bypass the door, but this seems like the simplest, most straightforward option for now.